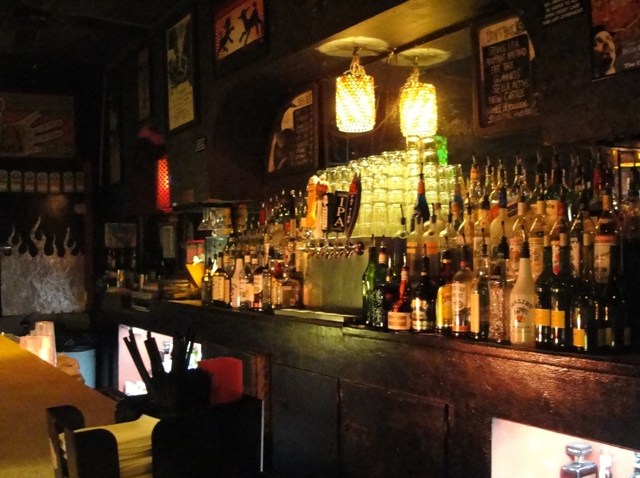 I'm going to give it to you straight: There are not a lot of live music options this Monday night. I suppose part of the reason is that is was a pretty big weekend in San Diego, but also because we're approaching Labor Day, which I guess is widely accepted as the end of summer. So for live music, you're either heading to the Casbah for a metal Anti-Monday League with Garth Algar in the headline position, or you're going to Soda Bar for the all-female Spokane act Mama Doll. Either show will be great if you need your ears tickled this Monday night.
Monday, Aug. 31:
Garth Algar, Oddball, Cryptic Languages @ Casbah
Mama Doll, the Darrows, Hand Drawn Tree @ Soda Bar
Motown on Monday @ Bar Pink
Big Mondays with Soaks DJ Set @ The Hideout (free pizza, all-night happy hour)
Makossa Mondays @ Seven Grand
Hank Easton @ Croce's Park West
Velvet Cafe @ Alexander's (30th & Upas)
Mic Check Mondays with Legion X, Ralph Flow @ Gallagher's
Metal Mondays @ Brick by Brick
Bayou Bros @ Humphrey's Backstage Live
Wheels of the Industry @ Live Wire
Delta Blue Monday with Shane Hall @ El Dorado
Open Mic @ Lestat's
Electric Waste Band @ Winston's
Acoustic Night/Industry Night @ Henry's Pub
Industry Night with Kid Wonder @ U-31
Industry & local night with DJ RoyAle and friends @ 710 Beach Club
Rosemary Bystrak is the publicist for the Casbah and writes about the San Diego music scene, events and general musings about life in San Diego on San Diego: Dialed In. Follow her updates on Twitter or contact her directly.