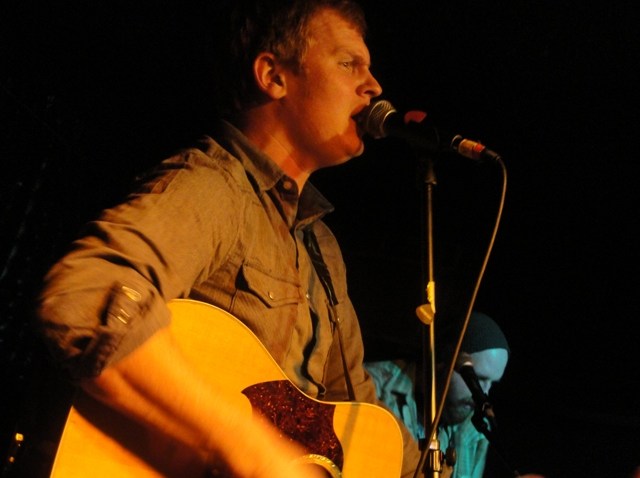 It feels like I was just telling you why you should check out the Builders and the Butchers at the Casbah. After all, they were just here in February opening for Murder By Death. If you didn't get to see that show, then you also missed out on the amazing opening band, Damion Suomi and the Lost Prophets, that tore up the stage. I dig bands that rock out and jump around like they're a punk band, all the while playing folky Americana rock. Both of these bands deliver raucous performances. We'll see if Jesse LaMonaca and the Dime Novels can get that mood going to kick off the night.
Tuesday April 26:
The Builders and the Butchers, Damion Suomi and the Minor Prophets, Jesse LaMonaca and the Dime Novels @ Casbah
Agent Ribbons, Little Hurricane, Street of Little Girls @ Soda Bar
I Am Donald Tour: Don Glover and Childish Gambino @ Belly Up (sold out)
Beaches, Reporter, Mystery Cave @ Tin Can
Family Night presents Red Fox Tails @ El Dorado
Anthology House Band @ Anthology
San Diego Opera presents Faust @ San Diego Civic Theatre
Micah @ USD
Tiki Tuesday, featuring Mr. Craig Prior @ Bar Pink
Local Brews Local Grooves: Mockingbird, the Socialists, the Flowerthief and Soul Ablaze @ House of Blues
Nena Anderson @ Riviera Supper Club
52nd Street (Billy Joel tribute) @ Humphreys Backstage Live
Nathan James @ Hensley's Flying Elephant
Danielle Tucker @ Valley View Casino
Train of Thought @ Queen Bee's
Kendrick Dial @ Onyx Room
Comedy Night @ Lestat's
Missy Andersen @ Patrick's ll
Toothless George, Degero @ Eleven
Dave Booda Acoustic @ Tiki House
Tomcat Courtney @ La Gran Tapa
Tommy Price and the Stilettos @ Henry's Pub
Doug Allen, Suzy Bongo @ The Kraken
Rightjahs Blend @ Winston's
Friends Chill @ Whistle Stop
Stress Free Standup Comedy @ U-31
Ron's Trio @ McP's Irish Pub & Grill
Rosemary Bystrak writes about the San Diego music scene, events, and general musings about life in San Diego onSan Diego: Dialed In. She does social media for the Casbah, books at West Coast Tavern West Coast Tavern, and is trying her hand at band management. Follow her updates on Twitter or contact her directly.