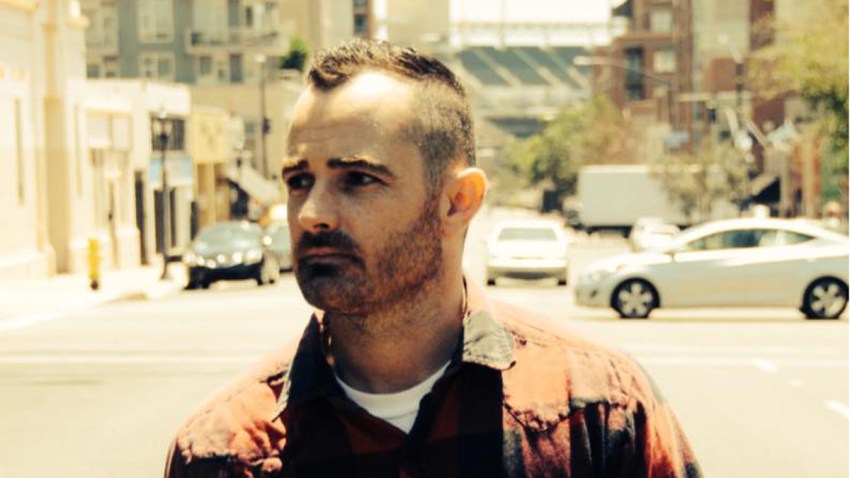 I try to focus our energy here on nightlife in San Diego, but Saturday's daytime events are not only pretty great, but they're all free and all-ages. In Little Italy, catch the annual ArtWalk. With music stages between the blocks of art, it's always one of the best events of the year. In fact, many of the artists are pulling double-duty, because today also sees the return of Adams Avenue Unplugged (read our interview with co-headliner Tim Flannery). Once upon a time, this was the Roots Fest but has evolved into more of a neighborhood stroll with music at several businesses to pull you inside, and there's also a couple scattered outdoor stages, too. By night, head to the Casbah for a tribute to the late Kim Fowley, featuring some top-notch local acts like the Loons and Schitzophonics. If you're looking for an intimate performance, Rufus Wainright swings through the Belly Up, or if you need an EDM fix, Life in Color takes place at Valley View Casino Center.
Saturday, April 25:
Mission Federal Artwalk @ Little Italy (11 a.m.-6 p.m.)
Adams Avenue Unplugged @ Adams Avenue (Normal Heights/Kensington): 11:30 a.m. Isaac Cheong; 12:30 p.m. Gaby Aparicio; 1:30 p.m. Peter Bolland; 2:30 p.m. Rob Deez/Kenny Eng; 3:30 p.m. the Lovebirds; 4:30 p.m. Dead Rock West; 5:30 p.m. Gregory Page; 6:30 p.m. Jeff Berkley; 7:30 p.m. Gramophone Gregory @ Java Joe's
Adams Ave Uplugged @ Lestat's
Adams Avenue Unplugged: Ashley Pond (3-4 p.m.), Stephen Rey (5-6 p.m.) @ Sycamore Den
The Loons, Schitzophonics, True Stories, Roni Lee, the Rosalyns @ Casbah
Angry Samoans, Authentic Sellout, Cruz Radical @ Soda Bar
Soft Lions, Mini Death @ The Balboa
El Pasada Nunca se Termina @ San Diego Civic Theatre (2 p.m., 7 p.m.)
Behind the Wagon, Ypsitucky @ Bar Pink
Life In Color Big Bang World Tour, with Tritonal, Vicetone @ Valley View Casino Center
Ching-yun Hu @ Salk Institute
Todo Mundo, We Are Sirens @ Winston's (9:30 p.m.)
Tribal Seeds, Fortunate Youth, Aloha Radio @ Observatory North Park
Huj (CD release), the Frights, Paper Days @ The Loft
Stu Larsen, Natsuki Kurai, Matt Sanders @ House of Blues Voodoo Room
Led Zepagain, Bonfire (AC/DC tribute) @ House of Blues
CJs Quintet @ Dizzy's
Smiths Night with DJ Saul Q @ The Hideout
Treaded, Zone 7, Lynch the Landlord, the Lo-Glo @ Epicentre
Children of the Grave, Time Machine, Y.Y.Zed @ Brick By Brick
Booty Bassment @ Whistle Stop
Cage9, Aempire, Blood Dancer @ The Merrow
Yabutifida, Barnyard Cassanovas @ The Bancroft
Taken By Tomorrow, Milo, I Understand, Hand Drawn Tree, Alex Lievanos @ SOMA
DJ Junior the DISCOpunk @ U-31
Patrick Berrogain @ Croce's Park West (noon)
Gilbert Castellanos @ Croce's Park West (7 p.m.)
Michele Lundeen @ Humphrey's Backstage Live (5 p.m.)
Rising Star @ Humphrey's Backstage Live (9 p.m.)
The Neumans, the Hurrcanes, Los Sweepers, DJ Tony the Tyger & Mateo Londres @ Tower Bar
Stone Horse @ Winston's (5-8 p.m.)
Kill the Radio, 13 Wolves, the Sweat Act, Robotic Humans, Ill Nicky, Mikey Cesar, DJ Mikey Ratt @ Til-Two Club
Catherine Denise @ Tio Leo's
Savi @ Fluxx
Andrew Rayel @ Bassmnt
Hayden James @ Bang Bang
Destructo Bunny @ Gallagher's Irish Pub
P.O.B. @ Boar Cross'n
Polynesian Underground presents For Peace Band, Arise Roots @ 710 Beach Club
Peter Pan @ California Center for the Arts Escondido
Wishbone Ash @ Ramona Mainstage
Rosemary Bystrak is the publicist for the Casbah and writes about the San Diego music scene, events and general musings about life in San Diego on San Diego: Dialed In. Follow her updates on Twitter or contact her directly.