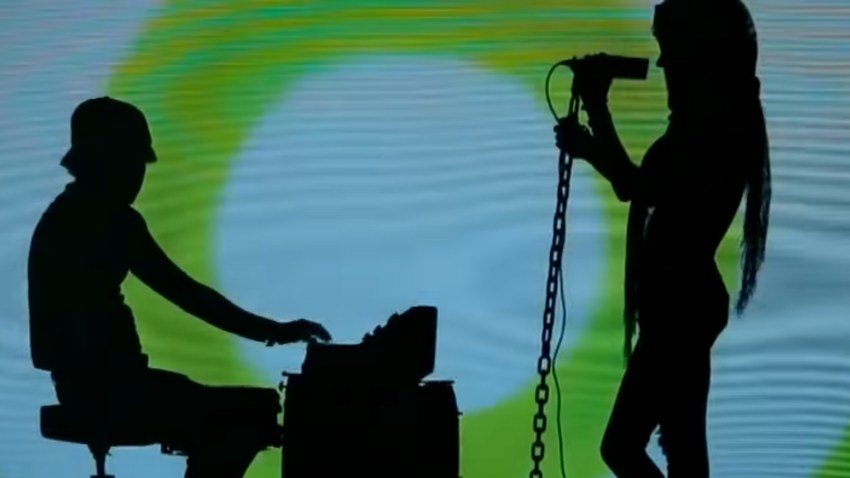 Aaaaand, we're back! You may have been wondering: "Why haven't I heard about any FREE SoundDiego LIVE parties lately?" Well, that's because we've been busy hosting our SoundDiego Summer Splash concert series at Harrah's Resort SoCal for the past four months with bands like Bully, La Luz, the Mowgli's and the Boxer Rebellion (still time to buy tix to Bully on 8/20). With summer winding down and our concert series wrapping up on Aug. 20, we're keeping busy with our next big shindig: SoundDiego LIVE at U-31 next month!
RSVP NOW for SoundDiego LIVE on Sept. 16 at U-31!
You may remember the last time we took over the joint: It was November 2014, and the place was literally packed wall-to-wall for Mariachi El Bronx, Pounded by the Surf and the Shady Francos. This time we're trading mariachi suits for dancing shoes.
On Sept. 16, you're cordially invited to join us at the North Park hot spot. We've tapped 91x local music guru Tim Pyles as our emcee, and Belching Beaver Brewery will be on pouring it on as our craft-beer sponsor.
We've got some special guests booked for this one, including the locals from Strat & Mouse who don't play locally very much.
"Here's your chance to witness the mesmerizing vocals and moves of Mouse with Strat manning the melody machines," Pyles said. "The band has toured with Jane's Addiction, and Mouse has been compared to a female Jim Morrison -- untamed and sexy."
"Strat," of course, is the musical mastermind Bryan Stratman, who runs downtown's Capricorn Studios and is one-half of one of our favorite SoundDiego LIVE acts ever, the electronic-infused Hyena who blew the roof off of Firehouse in Pacific Beach five years back.
U-31 partygoers will also be there en masse to soak up the dance-music party vibes of the 120-BPM addicts Bang Pow.
"'Daft Punk Is Playing My House' is a song by LCD Soundsystem, and Bang Pow reminds me of them," Pyles added. "I don't think they use as much cowbell, but if you want to dance to a 'live' band in the vein of the abovementioned band, then you'll be happy!"
Wait, there's more music, with San Diego DJ Ayla Simone breaking beats after the bands!
"Ayla's the resident DJ at Omnia downtown," said Pyles, referring to the Gaslamp's version of Vegas West. "Ayla began DJing at 16 and never looked back. Not only is she a resident DJ locally, she's in demand all over the world for her unique style and skills."
The party starts at 7 p.m., so be sure to show up early for some suds and great food from U-31, and be preparted to dance your butt off! Of course, a SoundDiego LIVE party wouldn't be complete without dishing out some happy hour freebies to folks that RSVP -- so get on it!