Woo-hoo! SoundDiego LIVE returns Wednesday, July 28, with a special night at House of Blues San Diego.
The bash kicks off at 7 p.m. (in the upstairs bar) with DJ Artistic mixing and mashing Michael Jackson's Thriller during the Vinyl & Vino happy hour.

The event will be hosted by yours truly, and the VIP happy hour will treat guests -- who sign up in advance -- to free appetizers and 1/2-price bottles of wine. Additionally, after toasting the legacy of the King of Pop, VIP guests will be given a wrist band/free admission to see the kings of glam metal, Steel Panther, and San Diego's Ramshackle in HOB's concert venue.

Ramshackle, formed in 2008, is a local tribute band "dedicated to covering some of the most influential and popular rock/pop/alternative artists of the last three decades." Headlining the event will be Steel Panther, the infamous glam metal band from Los Angeles. The band's members are no strangers to San Diego and have performed around town for years under the monikers Metal Skool and Metal Shop. Steel Panther's lead singer, Michael Starr (or Ralph Saenz), also fronted the Atomic Punks, a David Lee Roth-era Van Halen tribute band.

A veritable good time, Steel Panther -- or, "the best tribute band in the universe" -- were featured in a Discover commercial (as Danger Kitty) and has shared the stage with Dave Grohl, Tom Morello and Drew Carey. Oh, and then there was the time I jumped onstage with them at Typhoon Saloon in Pacific Beach dressed as Santa Claus. Long story -- perhaps shared after a beer at the Vinyl & Vino happy hour.

SoundDiego LIVE at the House of Blues San DIego, Wednesday, July 28, VIP sign up here.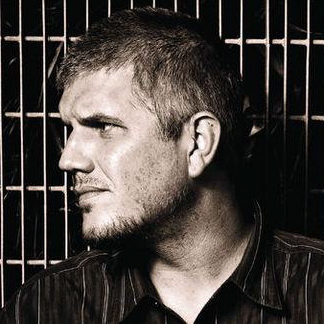 Chris Cantore, SoundDiego's anchor contributor and a longtime fixture on San Diego radio, is also the founder of Cantore Creative (LLC), a full-service interactive agency whose clients include Sombrero Mexican Food, the Belly Up Tavern, Muttropolis and Surf Diva Surf School. Additionally, Cantore is on the air weekdays from 3-7 p.m. on 102.1 KPRI. Follow Chris on Twitter @chriscantore or send him a story idea.