It's the holidays, so why not spread a little cheer -- or even a little charity? On Friday, Dec. 16, from 8 p.m. to 1 a.m., Til-Two Club will do just that whilst simultaneously ramping up the rowdy factor. Join the Fictitious Dishes, Gloomsday, Hocus and DJ Heather Hardcore for a moshable show to support Second Chance San Diego, a nonprofit that helps move youths and adults from poverty to self-sufficiency.
Not only will the show be rad, but all proceeds from the affordable $8 cover will go to Second Chance. And guess what? If you don't have cash, you can bring a pack of socks, a pack of underwear or two full-sized hygiene products (toothpaste, toothbrush, shampoo, deodorant, conditioner, lotion, etc.) instead!
"We started thinking about this back in October, actually. We have never organized anything like this, and since we've all been in San Diego bands for a while, we thought it would be cool to plan an event that would help some people out," said Fictitious Dishes' Taryn Popplewell. "Plus, it's an excuse to get some rad bands together and drink beer," she added.
SoundDiego
Music. Community. Culture.
It's no secret that music's sorta our thing, but if you need a little more sensory stimulation and even more reasons to go, local artist Luna Norte will be selling handmade jewelry and Donut Panic will be providing some sweet, doughy goodness as well. I'm sure you can also expect a few holiday jams worked into the mix.
For most, music and art just don't pay the bills, so the fact that all artist proceeds will go to benefit Second Chance speaks volumes about the care and dedication going into this event.
"We chose to support Second Chance with this show because their efforts directly help San Diegans who are working to get back on their feet and return to society as productive members. Sometimes people just need a little help and guidance to get there," Popplewell said.
So go on, join the event, check out the Second Chance program and support local artists as they spread cheer and charity with job readiness, sober living housing, re-entry services and good music.
Doesn't everybody deserve a second chance?
The Fictitious Dishes, Gloomsday, Hocus and DJ Heather Hardcore get rowdy for the Second Chance San Diego benefit show at Til-Two Club on Friday, Dec. 16.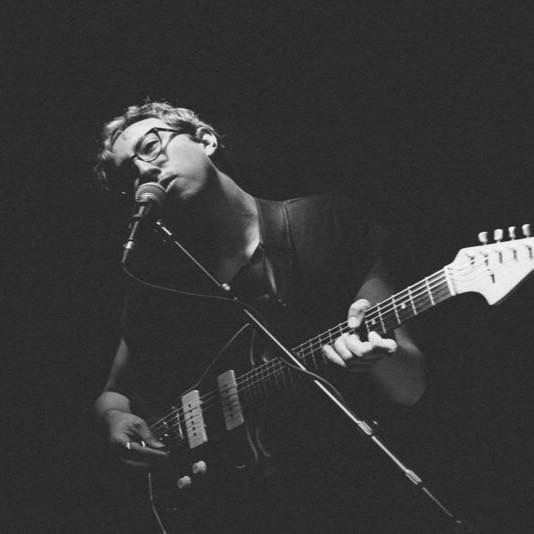 Rutger Rosenborg was almost a Stanford neuroscientist before he formed Ed Ghost Tucker. He now plays in the Lulls and makes music on his own when he's not writing. Follow his updates on Facebook or contact him directly.