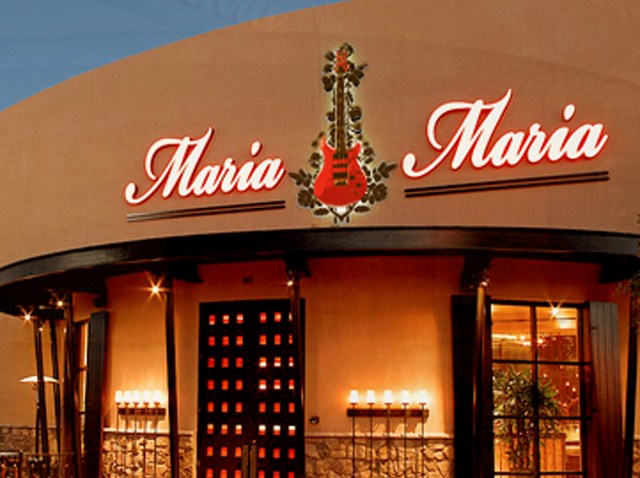 Aside from being a world famous rock legend, Carlos Santana is also famous for his authentic style Mexican restaurant chain, Maria Maria, which opened an eatery in Mission Valley on Wednesday.
The other Maria Maria restaurants are in San Francisco; Tempe, Ariz.; and Austin, Texas. The business is a partnership between Santana, Chef Roberto Santibañez and Jeff Dudum.
The Maria Maria in Mission Valley which are named for a Grammy-winning Santana song, boast perhaps the best patio of all the restaurants in the chain.
SoundDiego
Music. Community. Culture.
"We chose to open another restaurant in San Diego because we love the area -- there's lots of sun, and the great people make an unbelievable community." Dudum said.
The fact that one of the owners is a music icon in reflected in the entertainment: "stellar regional and national artists [will perform] live several nights a week," according to Maria Maria's website, and "hand-selected playlists [will showcase] the most innovative artists from all over globe."
The restaurant is the first Southern California site for the small chain that serves "nuevo Mexican" food. The restaurateurs put a modern spin on traditional Mexican dishes, while adding a dash of regional style, depending upon the location.
"The menu at Maria Maria was hand-selected by Carlos Santana," Dudum said. "We started with about 100 dishes and slowly narrowed it down to about 20."
Despite delicious meals, the food is reasonably priced with no dishes more than $19.
"We want a place where everyone can come into," Dudum said. "It's reasonably priced, and right now, people need things to enjoy within a practical price range."