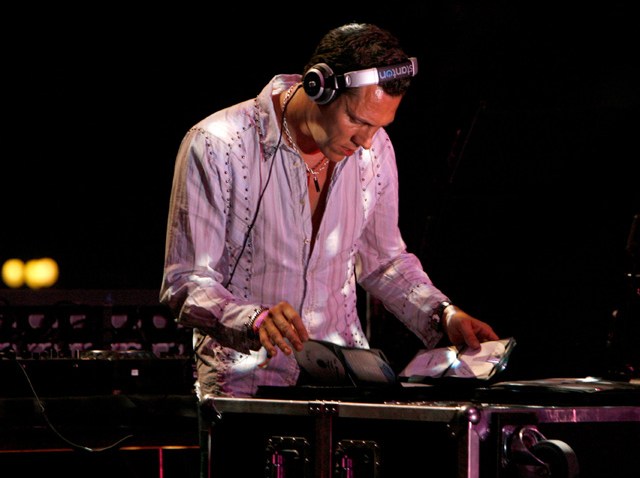 It's starting to feel a lot like summertime in San Diego. Between a few nights starting up at new locations this weekend and some more pool party action, we are in store for a fantastic next few days.
The Flame venue in Hillcrest has been transformed into Kitty Diamond and this weekend is the soft opening. The space has two rooms for different music, including staging for DJ's and live bands. First on the lineup Friday is Feel the Noise with DJ's Gabe Vega, Adam Salter, Mike Delgado, Jeff Graves and French Kiss. Plus, live performances from Blackout Party and Incomplete Neighbor. Get more info here.
On Saturday, check out the Hunt & Gather 3-Year Anniversary Party from 6 – 10 p.m. with musical selections by Blackass, Mikey Lion, Jon Doss and Lee Reynolds. Then, make your way over to Kitty Diamond in Hillcrest as May Star introduces her new night, Diamond Dust. It features two rooms of indie, electro and nu-disco music from DJ's Volz, Future Weapon, Tigh, Joemama & El Vee and Nom Nom, plus a fashion show with local designers. Your details via this link.
SoundDiego
Music. Community. Culture.
When it comes to Sunday funday, the place to be is Intervention at the Hard Rock Hotel featuring Dutch DJ/producer Tiesto. 2012 is already action packed for Tiesto, as he's got a brand new exclusive residency with XS at the Wynn Las Vegas. The coming months will see the launch of his own Sirius XM channel, the release of his "Club Life - Volume 2 Miami" mix album and a headline performance at Ultra Music Festival in Miami, amongst many other projects. Now, he comes to San Diego for a stop on his pre-EDC tour. Don't miss one of the biggest Intervention pool parties of the year. General admission tickets are sold-out so get there early. Other dance parties to check out include Bingo Players, TJR, Mr. White, Rifat Ziadeh and Mossberg Pump at Wavehouse. Plus, Moguai and the Official SDSU Graduation Party at Fluxx.
This is just a taste of what's happening. For more weekend events, visit my blog here and I'll see you on the dance floor!

Robin Roth is a familiar voice in the San Diego scene. She is on the air weekdays from 10 a.m. to 2 p.m. on 91X, plus she promotes and spins all over town. For more info about upcoming gigs, check out her event blog. Follow Robin on Twitter @robin_roth or submit your DJ listings here.