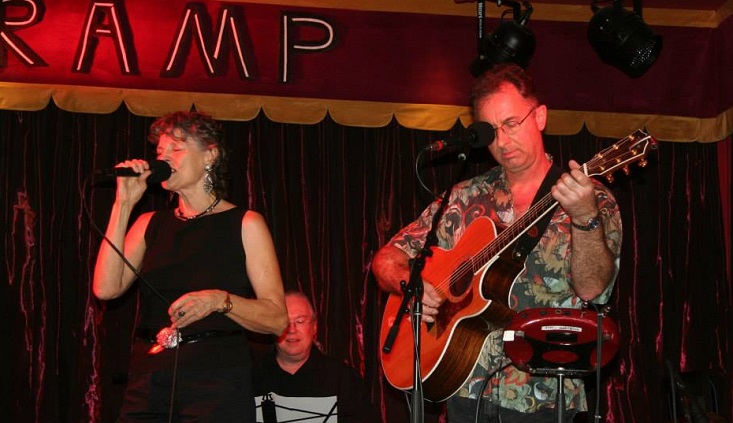 "This one is really special for us, as it's our #1 favorite album of Joni's work," says Dave Blackburn, the guitarist/arranger for Robin Adler & Mutts of the Planet -- an amazing band dedicated to the Joni Mitchell songbook.

Mutts of the Planet will be performing Mitchell's Hejira in its entirety, Nov. 9 at the new Dizzy's, (4275 Mission Bay Dr.) in Pacific Beach.

They do a Joni tribute about once a year in San Diego, and that's a concert that inevitably makes my "top-ten" list. Short of seeing Mitchell herself, Mutts of the Planet is an essential experience for those who love the music of the iconic songwriter.

"Hejira stands somewhat alone and apart from the evolutionary line she had been tracing, Blackburn said. "Gone are the strings, the piano pieces, the poppy background vocals, the melodies full of angular contours. What replaced them were epic poems of the richest imagery she had ever written...she once described it as the one album she made that no one but her could have written.

"We have joining us an extremely talented band, including virtuoso guitarist Jamie Kime, former San Diegan Kevin Hennessy on fretless bass - who we are flying in from Columbia MO for this and who will be playing the Jaco Pastorius lines that I transcribed from the record - Danny Campbell on drums and percussion, and some amazing guests, themselves lifelong Joniphiles."

These concerts always sell out, so scramble to nab the remaining tickets here: http://robinadler.com/products.html

Robert Bush Robert Bush is a freelance jazz writer who has been exploring the San Diego improvised music scene for more than 30 years.