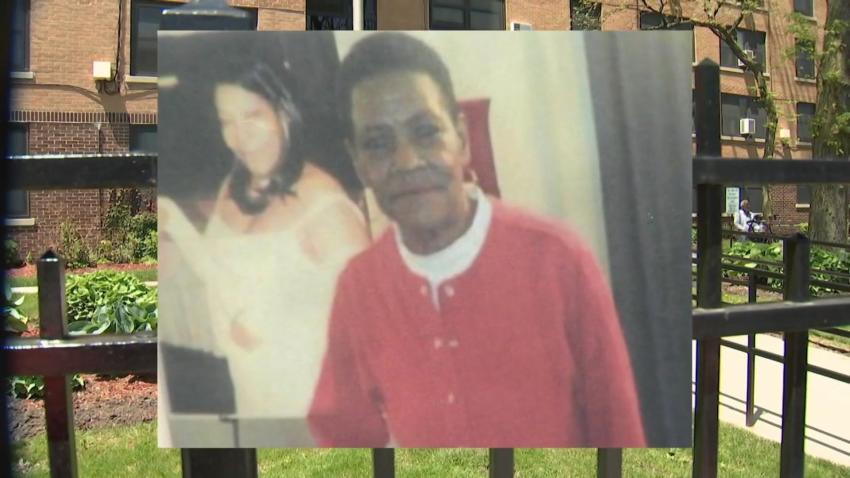 A December to remember has been laid out in front of you and now all that's left is getting off the couch. Music, music and more music -- my life is filled with it, I just want to share some of it with you, so take a gander and if you see me at a show, please come up and say hello, it's an open invitation.
Dec. 1: Daughter at the Observatory. UK indie band visits stateside.
Dec. 2: Helmet and Local H at the Casbah. A night of '90s rock.
SoundDiego
Music. Community. Culture.
Dec. 3: Two Door Cinema Club at Harrah's Resort SoCal. Make the trip, get a room and gamble.
Dec. 4: Haley Bonar at the Casbah. Minnesota-based artist that writes great songs.
Dec. 5: Miike Snow at the Observatory. Swedish indie-pop band.
Dec. 6: The Slackers at the Casbah. Traditional ska sounds from this NYC-based band featuring local David Hillyard.
Dec. 7: CRX at the Casbah. New band featuring Nick Valensi of the Strokes (check out the SoundDiego interview with him here).
Dec. 8: Grim Slippers, Imagery Machine, Small Culture and Surly Bonds at the Merrow. Support local music and the Merrow.
Dec. 9: The Album Leaf at the Irenic. Jimmy LaValle began his musical journey here, come listen to his atmospheric vibey tunes.
Dec. 10: 91x Wrex the Halls at Valley View Casino Center: Beck, Band Of Horses, Glass Animals, Local Natives and Bishop Briggs.
Dec. 11: 91x Wrex the Halls at Valley View Casino Center: Blink 182, Pierce the Veil, Jimmy Eat World, Kaleo and a local band to be named later.
Dec. 12: Jonathan Richman at the Belly Up. Singer-songwriter who began his career in influential proto-punk band Modern Lovers.
Dec. 13: The Shelters at the Casbah. Their album was produced by Tom Petty.
Dec. 14: Wild Child and Walker Lukens at the Soda Bar. Check out some cool indie rock.
Dec. 15: The Dandy Warhols at the Belly Up. Be Bohemian, like me!
Dec. 16: X and the Blasters at the Casbah. Night two of the legendary LA punk band's four-night stint.
Dec. 17: X and Small Wigs at the Casbah.
Dec. 18: X and Chris Shifflet at the Casbah.
Dec. 19: The Lulls, Gary Wilson and Well Well Well at the Casbah. Support local music!
Dec. 20: Retox, the Dabbers and Crime Desire at the Casbah. Support local music!
Dec. 21: Manual Scan at the Casbah. Support a legendary local Mod-inspired band!
Dec. 22: Fishbone at the Belly Up. Ska, funk, reggae and punk from a band that should be as big as the Red Hot Chili Peppers.
Dec. 23: Hideout at Soda Bar. Confusing, but there is a great band called Hideout, playing at Soda Bar, not the Hideout down the street...
Dec. 24: Christmas Eve...
Dec. 25: Merry Chrismahanukwanzakah!
Dec. 26: Amigo, Stokka and Monolith at the Casbah. Support local hard rock!
Dec. 27: Henry Rollins at the Observatory. Outspoken punk-rock legend speaks!
Dec. 28: OFF! at the Casbah. Punk-rock supergroup!
Dec. 29: Melvins and Redd Kross at Casbah. A match made in heaven -- if you know, you know.
Dec. 30: Mrs. Magician and the Creepy Creeps at Soda Bar. Two of my favorite local bands!
Dec. 31: The Donkeys at Soda Bar. Local boys hold down New Year's Eve.
Thanks for reading and let's hope for a positive 2017, because 2016 hasn't been all that great. I love you all!

Tim Pyles, a longtime local who grew up in La Jolla, is the unofficial mayor of local music and hosts Loudspeaker via 91x every Sunday from 7-10 p.m. He also books local acts at the Casbah, hosts the weekly Anti-Monday League, and books/hosts the monthly Maryjane's Underground at the Hard Rock Hotel. Check out his website thelocalpyle.com and and follow him on Twitter @thelocalpyle. You can reach him directly here pyleste@yahoo.com