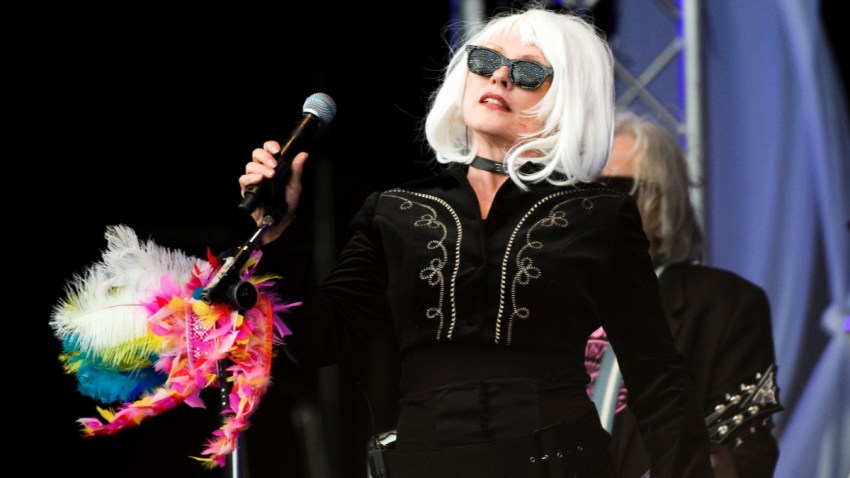 Fall is upon us, summer is waning and it's time to put your long pants on and go see a show -- local, national or international -- just go see a show, you'll be a better person because of it. Did you hear another new venue opened that will be booking bands local and touring? You better make sure to put Blonde (the old Bar Dynamite; read the SoundDiego expose on it here) on your radar and by the looks of it, we have more to come so stay tuned to these pages. Now on with the shows!
Sept. 1: Black Uhuru at the Belly Up. Reggae legends!
Sept. 2: The Flamin' Groovies, the Pandoras and the Loons at the Casbah; all '60s-influenced bands that will get your hips shakin'!
SoundDiego
Music. Community. Culture.
Sept. 3: Chromeo at the Del Mar Racetrack. Two words: dance party! Make sure to wear the right shoes.
Sept. 4: The Kills and Autolux at the Observatory. Killer double bill, I wish I could be there but Loudspeaker on 91x comes first!
Sept. 6: Wayne "The Train" Hancock at Soda Bar with his brand of juke-joint swing and hillbilly boogie.
Sept. 7: Y La Bamba at Soda Bar, an eclectic indie-folk band visiting from Portland, Oregon.
Sept. 8: Juliette Lewis & the Licks at the Casbah! She is the female Iggy Pop and an actress you may have heard of.
Sept. 9: Assemblage 23 at the Casbah, a one-man industrial project from Seattle, plus DJ Robin Roth.
Sept. 10: Blondie at the Observatory. Formed in 1974, the band (fronted by Debbie Harry) is timeless.
Sept. 11: Spotlights at the Casbah, a sludge-gaze band from Brooklyn that features two former San Diegans, Mario and Sarah Quintero. Local bands will remember Mario's studio, Black Box Recording Studios.
Sept. 12: Sam Outlaw at the Casbah; local boy from Poway making real country music.
Sept. 13: Ray LaMontagne at SDSU's Open Air Theatre. When I first heard him, it was very singer-songwriter-ish but the latest tracks I have heard are psychedelic journeys.
Sept. 14: Entrance at Soda Bar. Take a trip, tune in, turn on, drop out!
Sept. 15: Local Natives at the Observatory; indie alt-rock that features former local boy Nik Ewing, he was in the Howls.
Sept. 16: Free SoundDiego LIVE at U-31 with Bang Pow, Strat & Mouse, DJ Ayla Simone, a Belching Beaver craft-beer happy hour and yours truly! RSVP here!
Sept. 17: Crystal Castles at the Observatory. Electro-punk with new vocalist.
Sept. 18: Jack Garratt at House of Blues. London-based electronic artist that melts genres into one another. You will hear pop, R&B and alternative styles.
Sept. 19: Seratones at the Casbah. Simply said, it's rock & roll and we need more of it!
Sept. 20: Sometimes you have to pick, so it's either '90s legends Dinosaur Jr. at the Belly Up or Animal Collective at the Observatory -- have fun!
Sept. 21: Cold War Kids at the Observatory. Once again, the incredible Kids are back.
Sept. 22: First, I'm going to see Descendents at SOMA and then ...And You Will Know Us by the Trail Of Dead at Soda Bar -- join me at both, it can be done!
Sept. 23: First up, Sigur Ros at Copley Symphony Hall and then Ash at Soda Bar. At least that's what I'm doing.
Sept. 24: Adam's Avenue Street Fair all weekend long, Band of Skulls at Belly Up, or Bloc Party at the Observatory -- damn, Daniel! Our cup runneth over!
Sept. 25: The Crookes at Casbah, or Tegan and Sara at the Observatory -- eeny, meeny, miny, moe!
Sept. 26: The Specials at the House of Blues. Two-tone legends!
Sept. 27: DJ Shadow at the House of Blues or Sloan at the Casbah. Choices, choices, choices.
Sept. 28: Bear Hands at Music Box, Cymbals Eat Guitars at Soda Bar, Fruit Bats at the Hideout -- or stay home.
Sept. 29: Young Creatures, the Bad Vibes and Taken by Canadians -- because the Merrow matters. To confirm, a Merrow is a male mermaid, or merman.
Sept. 30: Adam Green at Blonde, Gringo Star at Soda Bar, the Heavy at the Observatory or Rocky Votolato at the Casbah. Just pick one!
Some nights it's really hard to pick just one show and, as you can see, I gave you some choices on several nights. If I'm lucky, I can see a show at a venue that typically ends at 11 p.m. and then make it to another show to see the headliner at 11:15 p.m. or 11:30 p.m. Maybe I'll see some of you at a few of these, and I better see you at the SoundDiego LIVE party on Sept. 16 at U-31...

Tim Pyles, a longtime local who grew up in La Jolla, is the unofficial mayor of local music and hosts Loudspeaker via 91x every Sunday from 7-10 p.m. He also books local acts at the Casbah, hosts the weekly Anti-Monday League, books/hosts the monthly Maryjane's Underground at the House of Blues and is an entertainment writer for Pacific San Diego Magazine. Check out his website thelocalpyle.com and and follow him on Twitter @thelocalpyle. You can reach him directly here pyleste@yahoo.com