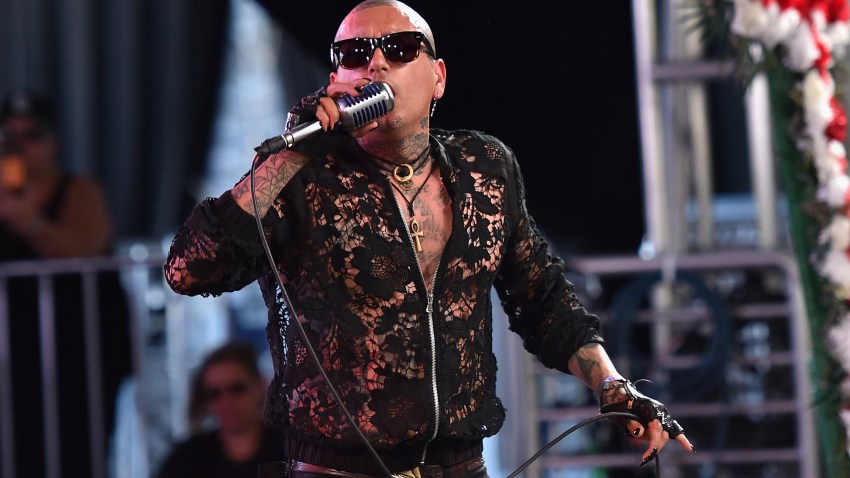 Pet Shop Boys and Prayers: The collaboration continues.
Last year, Prayers -- the San Diego Music Award-winning, Coachella-performing "cholo goth" duo of Rafael Reyes and Dave Parley -- released their dark and eerie cover (and accompanying music video) of Pet Shop Boys' classic synth-pop gem, "West End Girls," with Neil Tennant and Chris Lowe's explicit blessing. [Watch the video]
Now those same two UK electronic icons (who also just announced a new tour) have released a new Pet Shop Boys single called "Twenty-Something" and tapped -- who else -- Reyes (under his nom de plume Leafar Seyer) and the director behind all of Prayers' videos, Gavin Filipiak, to direct the song's music video. The result? A real-life, gritty look at a criminally unaddressed struggle for youth in low-income neighborhoods, and the rampant recidivism that plagues those streets.
SoundDiego
Music. Community. Culture.
The song sways along with a low-key reggaeton bounce that belies its stark lyrics, which perfectly capture the uncertainty and seemingly futile attempts at love, life and success for young adults trying to find their way in an increasingly complex and dystopian world. Tennant sings, "Twenty-something / Good as new / Expectations? Got a few / Find an issue, get ahead / Got it sorted, like you said / You're twenty-something / Join the queue."
But it's the black-and-white video for the song that arrives like a suckerpunch to the temple: Filmed nearly entirely on the streets of Sherman Heights in San Diego, it follows a Mexican gang member as he's released from prison back into a life of debt, no job prospects and a pregnant girlfriend. After trying unsuccessfully to find legitimate 9-to-5 employment, he eventually goes back to the life that ultimately landed him in prison in the first place. It's a vicious cycle, and an all-too-disturbing reality facing poverty-stricken neighborhoods.
"When I heard the song, it was very easy for me to come up with the concept [of the video], because I know the struggles of being Chicano, being a twenty-something, and being a person of color in America," Reyes told Univision.com recently. "On top of that, add the lack of education and a criminal record with multiple felonies -- it's nearly impossible to get a job. So the concept of the music video comes from my environment."
Reyes, who makes an all-too-brief cameo in the video (around the two-minute mark), continued: "I'm glad that the world gets to see what we're going through. I'm very excited that Pet Shop Boys, who are two white Londoners, are going to show [this to] the white man. They're validating us and they're doing something very powerful because they're saying 'look, this exists.'"
Indeed, the powerful video adds an eye-opening facet to the song's message, which might've otherwise been lost in the mix or simply glossed over thanks to its addictive pop melody. Thanks to Reyes and Filipiak, "Twenty-Something" has become more than a new Pet Shop Boys single -- it's become a statement.
Prayers headline the Observatory North Park on June 17. Tickets are available here.

Dustin Lothspeich plays in Diamond Lakes and Boy King, and runs his own music equipment-worshipping blog Gear and Loathing in San Diego. Follow his updates on Twitter or contact him directly.