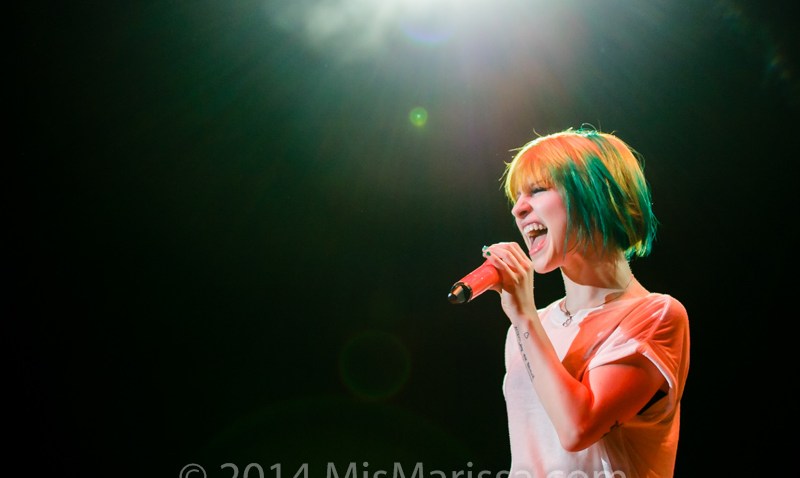 Friday, X are at the Observatory North Park playing the albums "Los Angeles" and "Wild Gift" in their entirety; Pinback and Sleeping People have a sold-out show at the Belly Up; Paramore and Copeland take over the Cal Coast Credit Union Open Air Theatre; Sage Francis, Real J Wallace and DJ Artistic are at the Casbah; Taurus Authority and the Cold Fact will be at Gallagher's; Jesse Marchant, Names of War and Gayle Skidmore are at the Whistle Stop; Buddy Banter (CD release), Ditches and Witness 9 celebrate at Soda Bar; Luke Wade and Pawnshop Kings hit the Merrow; Hey! Ho! Let's Go! ( at tribute to the Ramones), Generator and Godspeed McQueen take over Winston's; and the Battle to Open Vans Warped Tour San Diego is at SOMA. Get your dance on with DJs Vaughn Avakian and Heather Hardcore at Bar Pink; Nicole Moudaber at Bang Bang; Etc! Etc! at Bassmnt; My Life Every Day USA (sold out) at the Valley View Casino Center; Borgeous at Omnia; or with Grandtheft at Fluxx.
Saturday, X are at the Observatory North Park again, this time playing the albums "Under the Big Black Sun" and "More Fun in the New World" in their entirety; Jon Spencer Blues Explosion, Krass Brothers and DJ Brian Waters are at the Casbah; Sleeping People, Kata and Roland play at the Hideout; the Bedbreakers take over Bar Pink; Fartbarf, Hills Like Elephants, Glass Spells, Batwings Catwings and Prgrm play at Soda Bar; and Jason Lee & the Riptides, Fink Bombs and Mission Creeps take over the Tower Bar. For your dancing fix, join me for Club Sabbat at Numb3rs; or head to Booty Bassmnt at the Whistle Stop; Night two of My Life Every Day USA (sold out); Sleepwalking at Til-Two; Justin Jay at Bang Bang; R3had at Omnia; and Mercer at Bassmnt.
Sunday, the Rolling Stones and Gary Clark Jr. are at Petco Park; G.B.H., Authentic Sellout, Revolut-chix and Records With Roger hit the Casbah; Negative Approach, Bishops Green, Rat City Riot and Rail Them to Death play at Soda Bar; and it's the grand opening weekend of Park & Rec.
Have a great holiday weekend and I'll see you on the dance floor!

Robin Roth is a familiar voice in the San Diego scene. She is on the air weekdays from 10 a.m. to 2 p.m. on 91X, plus she promotes and spins all over town. Follow Robin on Twitter or submit your DJ listings here.