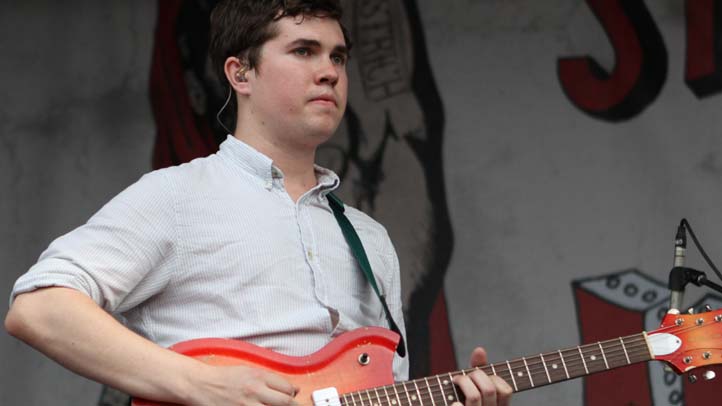 Friday, SoundDiego Live is at Gallagher's featuring Hills Like Elephants, the Verigolds, Diamond Lakes and a hosted happy hour, courtesy of Belching Beaver Brewery -- be sure to get in your last-minute RSVP here; the Burning of Rome, Get Back Loretta, Neighbors to the North and Madly take over the Casbah; Switchfoot play at the San Diego County Fair; Brian Wilson with Al Jardone & Blondie Chaplin with Rodriguez are at Humphreys Concerts By the Bay; J Boog hits the Observatory North Park; Steve Earle & the Dukes are at the Belly Up; the Major Minus (CD release) headline at Soda Bar; Bangladesh and Marqay are at the Balboa; Viri y Los Bandidos (CD release), Marujah and Diluvio take over the Merrow; the Lexicons, the Bassics and Sugar Brown are at the Ken Club; the Liquorsmiths with Creature & the Woods are at Seven Grand; Saved By the '90s featuring Red Not Chili Peppers, Green Today, Blink 180-True, Nirvanaish and Doin Time: A Sublime Tribute hit House of Blues; and it's day one of the Hello Kitty Supercute Friendship Festival at Valley View Casino Center. Get your dance on with F---ing in the Bushes at the Whistle Stop; Teemid at Bang Bang and Aero Chord at Bassmnt.
Saturday is the Golden Hill Balboa Park 1915 Expo Centennial Festival; Day 2 of the Hello Kitty Supercute Friendship Festival; the Carlsbad Music Festival; and the Deadbolt, Garrett Smythe aka "Tank Johnson" Memorial is at the Whistle Stop. Elsewhere, Surfer Blood headline the Irenic; Rhett Miller and Annalisa Tornfelt are at the Casbah; Lexington Field (CD Release), the Night Owl Massacre, Alive & Well and Adam Henry take over Soda Bar; and Summer Fest at the Go Lounge features Ernie Orosco, Murder By Techno, the Seks, Pharmacy, Streetwalkin' Cheetahs and Chica Diablo. Get your dance on with Neon Beat at Bar Pink; the Acid Varsity One Year Anniversary Party with special guest David Scott Stone (LCD Soundsystem) at the Kava Lounge; '80s vs. '90s with Gabe Vega and Saul Q at the Whistle Stop; and Maystar's Fashion Whore at U-31.
After your Father's Day festivities, Sunday's options include World Party and Gabriel Kelley at the Belly Up; Orgone and the Nth Power at the Casbah; Guttermouth, Skipjack and Future Crooks at Til-Two; Misfits, She Demons and D.I. at the Observatory North Park; and Nyles Lannon (ex-Film School) and Jesse LaMonaca at Bar Pink.
Have a great weekend, and I'll see you on the dance floor.

Robin Roth is a familiar voice in the San Diego scene. She is on the air weekdays from 10 a.m. to 2 p.m. on 91X, plus she promotes and spins all over town. Follow Robin on Twitter or submit your DJ listings here.