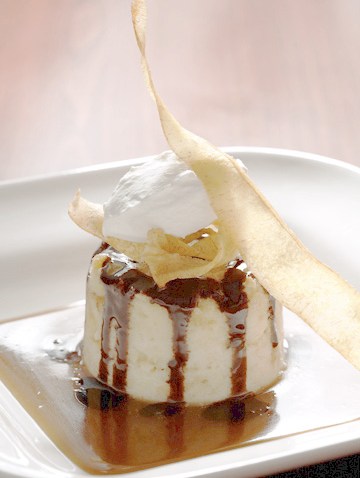 Fall has dropped, but not the leaves -- at least not in San Diego, where it's always summer. The only indication that the seasons have changed is that all the tourists have gone home. But this month is Richter with shows, and the magnitude is intense! San Diego has so much to offer, and now it's all for our taking! That being said, take your homebody co-worker to a show next time, feed the fire and get them out of their rut. I would go see a show every night of the week if I could -- my only complaint is when there are several contenders vying for my attention at the same time. And so the shows below are my first choices on any given night in October. Happy Halloween, and see you at the SoundDiego LIVE party on Oct. 31!
Oct. 1: DJ Shadow and Cut Chemist at House of Blues. Two legends of turntablism use the music of Afrika Bambaattaa on the Renegades of Rhythm Tour.
Oct. 2: Joyce Manor at the Irenic. Punk rock from Torrance, California, that has a strict no-stage-diving policy and just released "Never Hungover Again" on Epitaph Records.
SoundDiego
Music. Community. Culture.
Oct. 3: Aaron Behrens & the Midnight Stroll at the Casbah. Aaron is the lead singer of Ghostland Observatory, and this band is nothing like that.
Oct. 4: The Whigs at the Casbah. Rock & roll from Athens, Georgia, with a new album on New West Records called "Modern Outsider."
Oct. 5: Little Barrie at Soda Bar. Garage rock from a guy that is in Primal Scream and has played with Paul Weller and Morrissey.
Oct. 6: King Khan & BBQ Show at the Casbah. Rock & roll swagger from this band that will be changing their name to the Bad News Boys for an upcoming album to be released in 2015.
Oct. 7: Shonen Knife at Casbah. The cutest all-girl Japanese pop-punk band you will ever see. Formed in 1981, the band was brought to the attention of American concert-goers by Nirvana, Sonic Youth and Redd Kross.
Oct. 8: Chromeo at SOMA. These funksters know how to throw a dance party!
Oct. 9: Vinyl Mill and Space Heat at Maryjane's Underground. A free show with free booze from 619 Vodka from 8 to 9 p.m. -- and hosted by me -- if you RSVP. So do it.
Oct. 10: Drowners at Soda Bar. NYC post-punkers are on the #standforsomethingtour presented by Dr. Martens.
Oct. 11: The Long & Short of It at Soda Bar. The record release party for "Burl," their latest album that will melt your face from its awesomeness!
Oct. 12: Young Rebel Set at the Casbah. Great U.K. indie-rock band from Stockton-on-Tees, England, with hooks for days and a new album called "Crocodile" out on New West Records.
Oct. 13: The Horrors at the Belly Up. Psychedelic space-rock from the U.K., and I adore them -- one of my favorite bands!
Oct. 14: Polica at the Casbah. Indie pop from Minnesota that will be taking a break after this tour to start work on a new album.
Oct. 15: Wayne "the Train" Hancock at Soda Bar. If you like Hank Williams, then you will certainly enjoy Wayne.
Oct. 16: Washed Out at the North Park Theatre. Trippy dream-pop that just might have really cool visuals too.
Oct. 17: Rubblebucket at the Casbah (they play Oct. 18 as well). New album "Survival Sounds" is out now from this band that mixes indie, dance, funk, soul, electronic and more into its party of a show.
Oct. 18: The New Pornographers, an indie-rock supergroup (Neko Case plays SD later this year), and the Pains of Being Pure at Heart, a great indie-pop, shoegaze band with touches of the '90s at the North Park Theatre.
Oct. 19: Nina Persson at the Casbah. She is the voice of Swedish alternative-pop band the Cardigans.
Oct. 20: Pup at the Casbah. Great Canadian punk band -- I love their song "Reservoir"!
Oct. 21: Charli XCX and Elliphant at House of Blues. Charli wrote hits for Icona Pop and Iggy Azalea. Elliphant is badass, sort of like M.I.A.
Oct. 22: Tinariwen at the Belly Up Tavern. As their Facebook page states, "Tamashek guitar poets and soul rebels from the southern Sahara Desert."
Oct. 23: White Mystery at Til Two Club. Rock & roll from a red-haired brother-and-sister duo who are a fury of sound that must be reckoned with. Think MC5 and the Stooges.
Oct. 24: Alt-J at SOMA. Quirky art-rock from this U.K. band that just released a new album, "This Is all Yours."
Oct. 25: Daryl Hall and John Oates at SDSU's Open Air Theatre. The '70s and '80s hit-makers that will have you singing aloud to every single song, whether you want to or not -- those songs are in the American psyche.
Oct. 26: The Spits at Soda Bar. Fun punk rock, like the Ramones.
Oct. 27: The Preatures at the Casbah. Austalian indie-pop alternative-rock band.
Oct. 28: Com Truise and Tycho at the North Park Theatre. Two synthwave artists featuring ambient and psychedelic sounds on one bill.
Oct. 29: I think I'm resting tonight...
Oct. 30: Rural Alberta Advantage at Soda Bar. Indie-alternative songs about heartbreak and longing for where you grew up.
Oct. 31: SoundDiego LIVE Halloween Party at the Office, a.k.a. Scolari's Office (for the insiders), in North Park with Dead Feather Moon, Ed Ghost Tucker, Zombie Surf Camp and me as your host. Sponsored by Jack Daniels -- you must RSVP here.
Thanks so much for reading, and please take to heart what I said -- take a new friend to the next show you go to, somebody that doesn't normally go, and share the sights and sounds with them. The more the merrier, I say, and we need more supporters of local, national and international bands playing America's Finest City -- let's live up to our name! Have a great month, and I'll see you at a show!

Tim Pyles, a longtime local who grew up in La Jolla, is the unofficial mayor of local music and hosts the Local 94/9 via FM94/9 every Sunday from 9 p.m. to 12 a.m. He also books local acts at the Casbah, hosts the weekly Anti-Monday League, books/hosts the monthly Maryjane's Underground at the House of Blues and is an entertainment writer for Pacific San Diego Magazine. Check out his website thelocalpyle.com and and follow him on Twitter @thelocalpyle. You can reach him directly here pyleste@yahoo.com