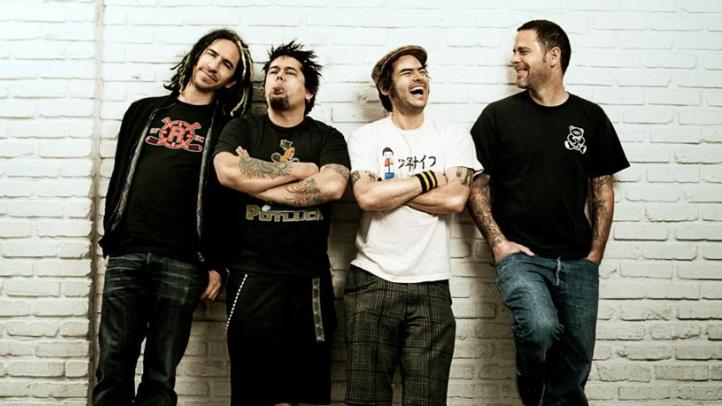 Just because it's Monday night doesn't mean you can't rock out. With NOFX kicking off the first of two night at the House of Blues, fans old and new alike can enjoy the punky aesthetic of a band that has been around for more than 28 years. My favorite thing at a show like tonight's is to see skater dads with their cool kids enjoying the same music, and whether you're the tween just getting into the band or the dad who's grown up on them, you can't deny the fun these bands bring to their live shows that allow them to successfully tour after all these years.
Monday, Jan. 9:
NOFX, No Use for a Name, Old Man Markley, the Bombpops @ House of Blues
Starf---er, Painted Palms, Pal&Drome @ Casbah (sold out)
Prosthetic Arms, From Scars, Twings @ Tower Bar
Realization Orchestra, Snuffaluffagus, Brainstorm @ Soda Bar
Soul Jazz Jam with the Fire Eaters @ Bar Pink
Dirty Mondays with DJ Gabe Vega @ The Saloon
Walker & the Texas Dangers, the Dan Family, 800 Mile Monday @ Ruby Room
Robin Henkel @ Humphreys Backstage Live
Open Mic @ Lestat's
Mellow Mondays, featuring DJ Mello D @ House of Blues Voodoo Stage
A.J. Croce, Dave Scott & Monsoon Jazz @ Croce's
Myron & the Kyniptions @ Patrick's Gaslamp Pub
April Ventura @ Riviera Supper Club
The Accidentals @ Tiki House
Grilled Funk Shop with DJ Riddles @ Eleven
Off the Clock Industry Night @ Henry's Pub
Electric Waste Band @ Winston's
Monday Night Mic @ Club Kadan
Electro Mondayz @ 710 Beach Club
Adam Gimbel's Too Cool for Karaoke @ Whistle Stop
Doug Allen @ The Kraken
Rosemary Bystrak writes about the San Diego music scene, events and general musings about life in San Diego on San Diego: Dialed In. Follow her updates on Twitter or contact her directly.