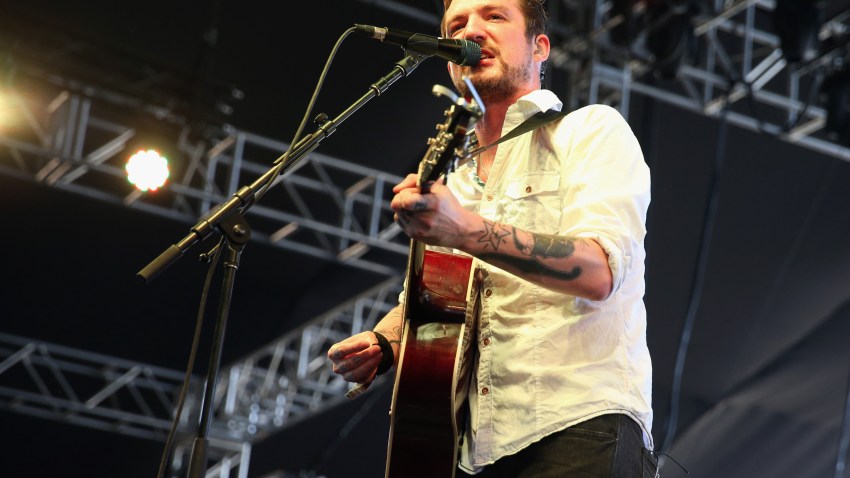 Friday, Frank Turner & the Sleeping Souls, Skinny Lister and Beans On Toast are at House of Blues; Red Fang, Whores and Wild Throne hit the Casbah; Z-Trip and 9 Theory take over the Belly Up; Mac DeMarco headlines a sold-out show at the Observatory North Park; Bully, Heat and Dead Soft are at the Hideout; The Peripherals and High Rolling Loners play at the Balboa; Mr. Tube & His Flying Objects, Dani Bell & the Tarantist and DJ Al Howard are at the Whistle Stop; and Unwritten Law headlines the Ramona Mainstage. Get your dance on with Mija at Bang Bang; Chuckie at Omnia and '80s vs. '90s at Bar Pink.
Saturday, the San Diego Beer and Music Festival takes over Liberty Station; Jon Foreman (of Switchfoot) plays at the Spreckels Organ Pavilion, part of 25 shows in 24 hours: Mudhoney, Tar Halos and the Grids play at the Casbah; Elefante and Said Aguilar are at Music Box, Dead Man's Party, Total Distortion & DJ Richie hit the Belly Up; Natalie Prass is at Soda Bar; Raf Deza & the Avenue and G Burns Jug Band play at the Balboa; Gone Baby Gone and Bella Novela are at Bar Pink; and Gerard Way and Tape play at House of Blues. I'll be hosting Club Sabbat at Numb3rs with DJs Dark Angel and Heather Hard Xore; Booty Bassment takes over the Whistle Stop; Eva Shaw is at Omnia and Sweater Beats and Roland Tings hit Bang Bang.
On Sunday, MS MR headline at House of Blues; the Royal Concept and Parade of Lights are at the Irenic; The Owl City: On the Verge Tour with Rozzi Crane takes over the Observatory North Park; and William Fitzsimmons and Jake Phillips hit the Casbah.
SoundDiego
Music. Community. Culture.
Have a great weekend and I'll see you on the dance floor.