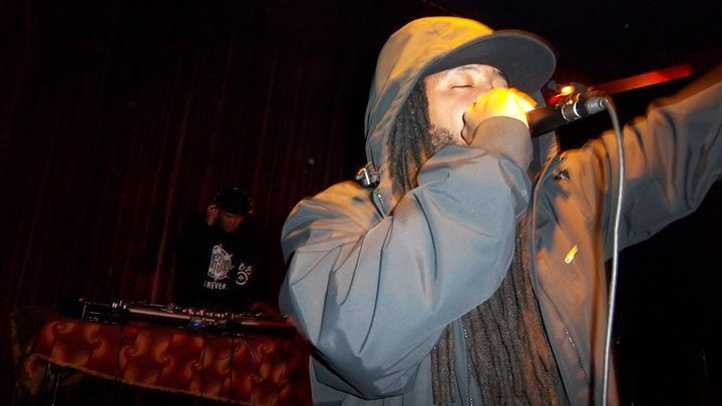 Although local favorites Deep Rooted have seemed quiet of late, it's only because they've been busy branching out individually.
Singer Brea is rumored to be working on a full-length solo album, frontman Johaz is a working on a project with L.A. producer Exile, and then there's producer-rapper Mr. Brady, who has released a wealth of material during the past 12 months, including Banger Management, with rapper LMNO; Labor of Love, a compilation featuring songs Mr. Brady produced for other artists; the solo EP Because I Felt Like It; and, now, the Lava Lamp EP.
Lava Lamp is a collaboration between Brady, rapper Sha Dula and French producer Terem. Fans of Mr. Brady might be wary about this lineup: Although he works well with Sha Dula, Brady is undoubtedly a producer first. While taking the entirety of production duties out of his hands does not seem like the best decision, Terem holds his own. Terem's soulful, electronic beats -- in the same mold as, say, DJ Spinna's intergalactic soul -- puts a different spin on Brady's boom-bap formula. These beats are much more relaxed -- beautiful even -- relying on an assortment of keys, rhodes and synths to create an ethereal sound roughly equivalent to staring deep into awe-inspiring space and cosmos. The mood fits Brady's laid-back, monotone delivery really well, to the point that his voice blends in as another element of the composition.
Sha Dula, unfortunately, sticks out too much, with a more aggressive flow. His subject matter, too -- mostly about criticizing fake, mainstream rappers -- contrasts too much with Brady's calls to just vibe out to the music, creating a jarring feeling that takes you out of the groove. Sha Dula's the better rapper on a technical level, but in the context of this EP, he's kind of a buzz kill.
Still, you'll get a good enough buzz chilling to Lava Lamp for me to recommend giving it a listen. Terem's spacey instrumentals are a refreshing change of scenery for Mr. Brady. Hopefully, he'll explore it more fully in the future.
You can stream and purchase the Lava Lamp EP at Mr. Brady's Bandcamp page.
Quan Vu Quan Vu is the founder and editor of local music blog SD Raps.com. He has also written about local and national hip-hop acts for San Diego CityBeat and the San Diego Reader. You can nerd out on rap trivia by following him on Twitter or e-mailing him directly.