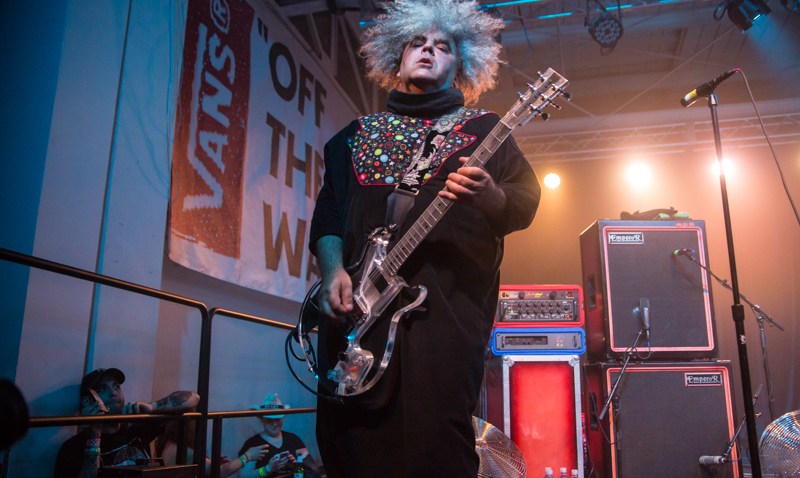 Back to work and back to finding escapes from work. Although in my work, the music is the work but sometimes it can be exhausting, too. Take, for example, tonight's show at the Casbah with the Melvins. The band could play a bigger venue, but playing the Casbah is tradition. In the past three years, Melvins have played seven times and every single one has sold out. So why, pray tell, do we still get people sending us their sob stories of not being able to get tickets? The show was on sale for three months before it actually sold out. Exhausting. But I also get it, because Melvins and Redd Kross together make for an amazing set, and Toshi Kasai is kind of a maniac and I totally love him, too. Shows sell out. Some in minutes, some in days, and some take months, but the lesson here is that if you want to know what's going on, subscribe to venue emails, follow social media, and when you want tickets to a show, have a strong trigger finger when they go on sale.
Tuesday, Sept. 3:
Melvins, Redd Kross, Toshi Kasai @ Casbah (sold out)
UB40 @ Ramona Mainstage
The Golden Siddhi, the Renters @ Soda Bar
Tiki Tuesday @ Bar Pink
91x's Tim Pyles presents K.W.N., Doah's Daydream, Late For Life @ The Merrow
Reggae Tuesdaze with Eddie Blunt & Hookwise, Twisted Relatives, DJ Carlos Culture @ The Holding Company
Local Natives @ Music Box (sold out)
Techno Tuesdays with Nocturne & Techit Easy @ Blonde
Nathan James @ Humphreys Backstage Live
Hunter Green, Friends @ Winston's (10 p.m.)
Acoustically Grateful hosted by Shakedown String Band @ Winston's (6 p.m.)
Robin Henkel @ Crossroads, House of Blues (FREE)
Family Loteria with Anahuac, Analy, DJ Viejo Lowbo @ Border X Brewing
Lyrical Exchange (Open Mic) @ Queen Bee's
Adams Gone Funky: Soul Jazz Session @ Rosie O'Grady's
Andy Anderson @ Martini's Above Fourth
Night Shift with DJ Ramsey @ The Office
DJ Lexicon Devil @ Pour House
The Works Jam @ Riviera Supper Club & Turquoise Room
Live Jam Session @ Wildwood Crossing
Open Open Mic Night with Ash Foster @ El Dorado
Rosemary Bystrak is the publicist for the Casbah and writes about the San Diego music scene, events and general musings about life in San Diego on San Diego: Dialed In. Follow her updates on Twitter or contact her directly.