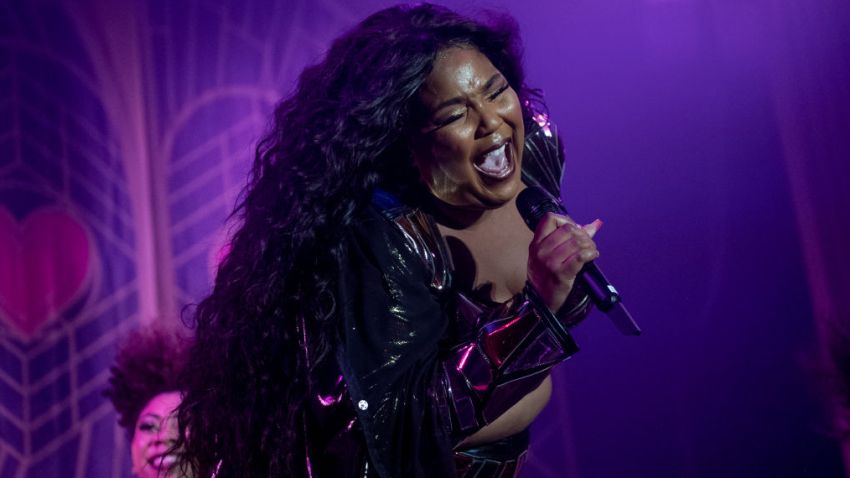 In 2018, we had a huge national moment with #MeToo. In 2019, artists like Lizzo have seized that momentum, spitting in the face of misogyny, racism, and body shaming. It's easy to think that this meteoric rise to the top, and across genres, was sudden, but just last year, Lizzo was opening for the likes of Haim, and in fact, opened for Har Mar Superstar at the Casbah five years ago. She's endured and stayed true to herself so it's no surprise that tonight's show at the Open Air Theatre has been sold out for weeks. Lizzo certainly deserves it. If you didn't snatch tickets, you still have solid options, with whistling troubadour Andrew Bird at the House of Blues, or the Posies' Ken Stringfellow playing an intimate show/conversation at Vinyl Junkies Record Shack, however this is a ticketed show, so plan accordingly. Sean Hayes is at the Casbah, Downs Family play at Bar Pink, and Maldita Vecindad celebrate 30 years at Balboa Theatre. It's a big night out and heed this pro-tip...you can leave your jacket at home.
Thursday, Oct. 24:
Lizzo, Empress Of, DJ Sophia Eris @ Cal Coast Credit Union Open Air Theatre, SDSU
Andrew Bird, Madison Cunningham @ House of Blues
Ken Stringfellow (of the Posies) @ Vinyl Junkies Record Shack
Seaport Sessions ft. Chloe Lou & the Liddells @ Seaport Village (music 5-6, 7-8 p.m.)
Sean Hayes, Edwin @ Casbah
Downs Family, Chloe Lou & the Liddells @ Bar Pink
Maldita Vecindad, La Resistencia: 30 Anos de Paz y Baile @ Balboa Theatre
Busted Coffins, Parade of Horribles, Super-Villain, Bedlam Rebels @ Soda Bar
The Story So Far, the Frights, Hunny, Just Friends @ The Observatory North Park (SOLD OUT)
Wayne Hancock @ Ramona Mainstage
Half-Pint, the Yellow Wall Dub Squad, Andrew Bees, King Hopeton @ Belly Up
An-Ten-Nae, Govinda, Malicious @ Music Box
Through Being Cool Emo Nite @ Blonde
Halloween Warm Up with Mateca @ The Holding Company
Eli Lev, Markyn Retzer, Gaby Aparicio @ Lestat's
Cobby Brzewski Quartet @ Panama 66
XIV @ Humphreys Backstage Live
Oranssi Pazuzu, Insect Ark, Kyrkogård @ Brick by Brick
Whitney Shay @ U.S. Grant Hotel
Sinatra Night with Chance Tobar @ Martini's Above Fourth
Jimmy Ruelas @ Seven Grand
Hazmatt @ Mr. Peabody's
Open Jam Session @ Winston's (6-9 p.m.)
OB Hip-Hop Social #79 @ Winston's
Ilegal Mezcal Takeover with Alpha Apex, TBA @ Til-Two Club
No Limits with DJ Myson King @ The Office
Bill Caballero Latin Jam @ Border X Brewing
Patrick Howard, Whiskey Ridge @ Moonshine Beach
The Loosen Up with DJ Mane One @ El Dorado
Kind & Rec @ Park & Rec
Will Fleming @ Riviera Supper Club & Turquoise Room
Open Jam with Jeff Ousley @ Navajo Live
Waka @ Fast Times
The Rockin Aces @ Tio Leo's
Acoustic Nights with Brian Pierini @ Side Bar
Electric Relaxation: Golden Era and 2000s Hip-Hop/R&B @ Manhattan Bar
Three Chord Justice @ Renegade
Baauer, Ivy Lab, and Kristian Nairn @ Bassmnt
Undone on Thursday @ Omnia
Rosemary Bystrak is the publicist for the Casbah and writes about the San Diego music scene, events and general musings about life in San Diego on San Diego: Dialed In. Follow her updates on Twitter or contact her directly.