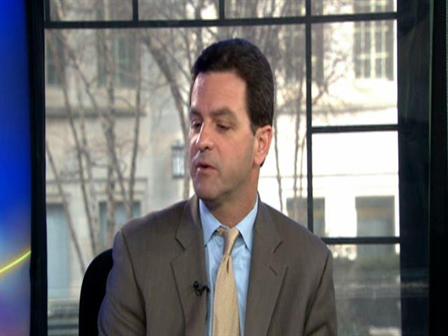 Raw materials in the hands of a blacksmith become tools themselves: the metal forged, transformed, renewed. So too are raw sounds shaped by the hands of Echosmith, the indie-pop quartet made up of siblings Sydney (vocals, tambourine, keys), Graham (drums), Noah (bass) and Jamie Sierota (guitar) -- the eldest of whom is 21, the youngest 15. The foursome layer dreamy space-pop with bouncy beats and beautifully thick, full vocals to create positive anthems for their peers. On Thursday, Oct. 2, Echosmith make dreams come true at the House of Blues, where they open the stage for American Authors and the Mowgli's.
Track after track of upbeat singalongs comprise Echosmith's debut album, "Talking Dreams," which dropped last fall. It's extensive, but nowhere near the 80 songs that the Los Angeles natives originally wrote for the record. An honest composition from a group that isn't trying to be anything other than what it is -- young people being constantly shaped by the everyday -- "Talking Dreams" cracks open little nuts of delightful self-awareness (lyrics like "They're driving fast cars/But they don't know where they're going" resonate).
Here Sydney talks about nearly being named Jeffery David, forgetting lyrics onstage, the music she bumps that makes her brothers cringe and more.
Hannah Lott-Schwartz: You and your brothers have been playing music for years. How did it go from what I imagine as a living-room jam-sesh to making records and going on national tours?
Sydney Sierota: Well, we started probably seven years ago now, and we already were playing music individually and picked it up naturally without the intent of being a band. We started off by playing covers from Rage Against the Machine to the Cure to Rihanna. It was kind of a crazy time -- lots of weird, random shows at restaurants and benefit concerts and malls. We got signed by Warner a little over two years ago and started taking it more serious as time went on, but I mean, obviously seven years ago we were all kind of different [laughs]. I'm only 17 now, and when you're 10 and 17, I mean, you're completely a different person. But it became even more fun, and it was not expected in any way.
HLS: You all have at least two middle names -- is that a family tradition?
SS: We all have many middle names. I don't know why our parents decided to do that, but obviously our dad really liked his name -- his name is Jeffery David [laughs], and "Jeffery David" is in all three of my brothers' names, and he almost tried to put it in my name. But thank god my mom stopped him and said I need to have some girl names. I'm very thankful she stood up for that. It's kind of random and almost unnecessary, but whatever, I don't even know who David is [laughs]!
HLS: As far as the songwriting goes, what's your approach? Are you guys writing your own stuff? Are you collaborating?
SS: We write all our own songs. It's always all four of us. Sometimes we'll collaborate with other people, but it always is us. And we're all very involved, and even though Graham is the drummer, sometimes he comes up with the melody, and sometimes Noah will come up with the guitar part. So it makes it a lot of fun and very refreshing having, you know, so many different roles and us just switching around a bit while writing. But once we get on stage, we mainly stick to the instruments that we're all best at.
HLS: Was there a moment where you realized that this was actually happening, that a career in music might actually be possible?
SS: [Laughs] I think it's kind of gone on, and we realize it more and more. It's been a slow process of realizing what's going on because we're just so involved and so in this right now that there's not too much time to think about it [laughs]. Just that people listen to our songs enough to memorize it. I mean, it takes me forever to memorize songs, even our own. So it just kind of blows my mind sometimes, even the fact that people notice if I mess up lyrics on stage sometimes [laughs]. I never thought that would happen! But it's a really awesome problem to have.
HLS: "Cool Kids" has this message of self-acceptance, and the entire record is just very positive. Are there any other messages for your peers that you'd like to get out there?
SS: I mean generally the messages that we have on our records are things that we believe in, things that we stand for, and self-acceptance is very important. It's difficult for everyone -- it's difficult for me. I'll admit it! [Laughs] I'm not afraid to say it, because it's true. I have to make the decision every day to accept myself rather than fighting myself in this constant game of comparing, and it's neverending, and I never win [laughs]. And for me I have realized that when I accept myself I'm happier, and my life is better, and you enjoy life so much more when you see it from that perspective. Because to love other people you have to love yourself first. You shouldn't be overly confident, but you have to have some confidence, and it's really something that's valuable.
HLS: You and your brothers grew up with similar music, similar tastes. Is there anywhere that your musical tastes diverge from your brothers'?
SS: It's kind of funny you ask that, because last night we were in this car, and they had an iPhone jack, so I could actually play music loud, and we never have that. So I was like, "Oh, I'm going to show you all the songs that I just downloaded." And I just wanted to surprise them, because I've been kind of into country music lately -- it's so random -- but whatever! I think it's cool. Like Rascal Flatts and Hunter Hayes -- I don't know, there's like four songs from both of those artists that I'm like obsessed with right now. And I played it so loud, and Jamie was like, "Who are you?" [Laughs] He doesn't dislike these bands, but it's not very typical for me to listen to country music, I guess. That's something they don't quite understand, but whatever -- we all go through phases.
Echosmith play House of Blues on Thursday, Oct. 2, at 7:30 p.m., $18, all ages. American Authors, the Mowgli's headline.


Hannah Lott-Schwartz, a San Diego native, moved back to the area after working the magazine-publishing scene in Boston. Now she's straight trolling SD for all the music she missed while away. Want to help? Hit her up with just about anything at all over on Twitter, where -- though not always work-appropriate -- she means well.