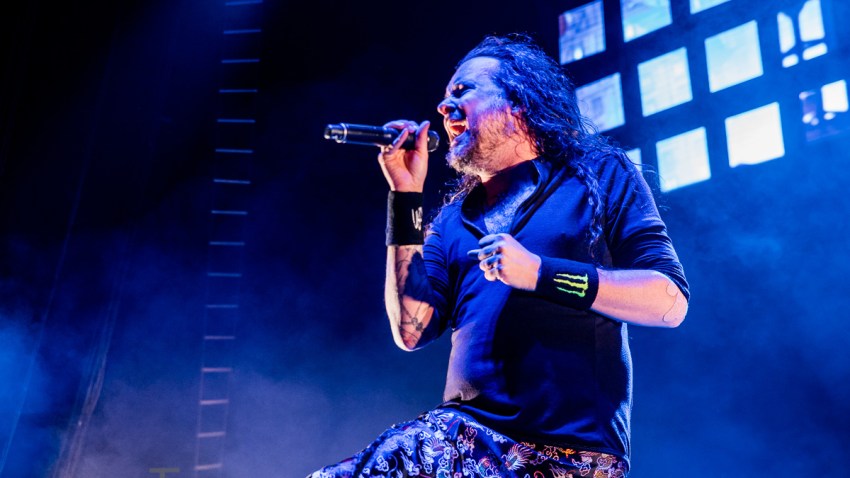 Back in the old days, I used to have this alarm clock that allowed you to load a CD, then select which track would play when the alarm sounded. As a result, I spent much of my senior year waking up to "Would?" by Alice in Chains. To be fair, I haven't followed their career so much since then, but considering the current frontman has been with the band for almost as long as original frontman Layne Staley was before his death, obviously they've got longevity going for them. Tonight they co-headline with Korn at North Island Credit Union Amphitheatre in Chula Vista, and you'll blend right in with your tats, long hair and black jeans. House of Blues is also open this holiday with a performance by Andy Grammer. To keep it more low key and come as you are, head to Siouxsie night at Blonde or catch our pals Bosswitch at Tower Bar.
Monday, Sept. 2:
Korn & Alice in Chains, Fever 333 @ North Island Credit Union Amphitheatre
Andy Grammer, Nightly @ House of Blues
Siousxie Nite at Blue Monday: Dark '80s Night with DJs Camila Robina & Aaron Wallace @ Blonde
Bosswitch, the Brankas, Plunger @ Tower Bar
Dude Cervantes @ Grand Ole BBQ & Asado (12-4 p.m.)
DJ Grim @ Bar Pink (4-10 p.m.)
Motown on Mondays @ The Office
Electric Waste Band @ Winston's
Billy Watson @ Humphreys Backstage Live
Julio De La Huerta @ Plaza Bar, Westgate Hotel
Bryan Haraway @ De Oro Mine Co.
Johnny Raincloud, Lo Fi's @ Til-Two Club
Strictly Acoustic @ Navajo Live
Electric Relaxation: '90s Hip-Hop/Chill Beats @ Whistle Stop
Mic'd Up at Moonshine @ Moonshine Flats
Rosie's Jazz Jam with Louis V @ Rosie O'Grady's
Industry Night @ Himmelberg's
Open Mic @ Lestat's
Game Night @ Henry's Pub
31 Flavors @ U-31
Mujeres Brew Club: Session 5 @ Border X Brewing
Rosemary Bystrak is the publicist for the Casbah and writes about the San Diego music scene, events and general musings about life in San Diego on San Diego: Dialed In. Follow her updates on Twitter or contact her directly.