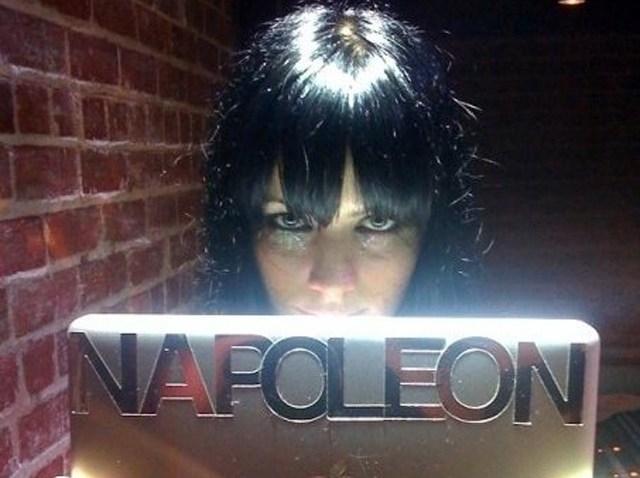 'Tis the season of traveling around for the holidays. I have some friends who are in town for the weekend, so I decided to take them club hopping to check out some of San Diego's best hot spots.
I'm glad they arrived in time for early shenanigans on Thursday, because Voyeur is the place to be. Don't miss the Trouble & Bass Party featuring AC Slater, Drop the Lime, The Captain and Star Eyes. My personal favorite in the lineup is Drop the Lime (aka Luca Venezia). He is a DJ/producer from New York City and the man behind the infamous Trouble & Bass club nights. Setting the bar high for 2011 with his first UK release on Ministry of Sound Recordings, "Hot As Hell" is the lead single off his debut album, Enter the Night. His style meshes the contrasting genres of rockabilly and dance, and it works beautifully. Check out his new video here and make your plans to attend this event on Thursday night.

On Friday, Feel the Noise at U31 will bring it in a big way with Audrey Napoleon. Her personal style ranges from tech-house to minimal. By 2005, Napoleon had relocated to Los Angeles; working closely with her mentor, she began her DJ residency at Ashton Kutcher's Hollywood hot spot, Geisha House. Napoleon now holds a DJ residency at the Avalon Hollywood, and she continues to perform in such countries around the world as Italy, the United Kingdom, France and the United States. Napoleon is one of Shejay's Top 100 Female DJs, and she has appeared in numerous publications, music blogs and online magazines. Rounding out the lineup will be DJs Gabe Vega and David Afterlife. It's hosted by the wonderful MayStar and Chuck Terror will be celebrating his birthday on this night.

On the other end of the musical spectrum for Friday night, The 91X Legends of the '80s Xmas Party is happening at 4th & B. The event features a lineup of some great tribute bands. The Cured (The Cure), Blasphemous Rumours (Depeche Mode), Rio (Duran Duran) and Inxs-ive (Inxs) will all play live sets. You can also witness the birth of Murmur - A Tribute to R.E.M. The event is hosted by Steve West, and his alter ego DJ, Wild Wild West, will play '80s tunes throughout the evening. For more info, go here.

Saturday night, Boys & Girls at El Dorado features RAC, which stands for Remix Artist Collective. They take the best indie artists' music and rearrange, remix and re-create it to produce quality dance tracks. After releasing this amazing music for many years, RAC is finally taking its production skills on the road to DJ and share all its music with the masses. Go here to listen to some of their work. Birthday boy Erick Diaz, Adam Salter and Andrew Decade will also be part of the night.

For info about other events this Thursday through Saturday, check out my blog. See you on the dance floor.

Robin Roth is a familiar voice in the San Diego scene. She is on the air weekdays from 10 a.m. to 2 p.m. on 91X, plus she promotes and spins all over town. For more info about upcoming gigs, check out her event blog. Follow Robin on Twitter @robin_roth or submit your DJ listings here.