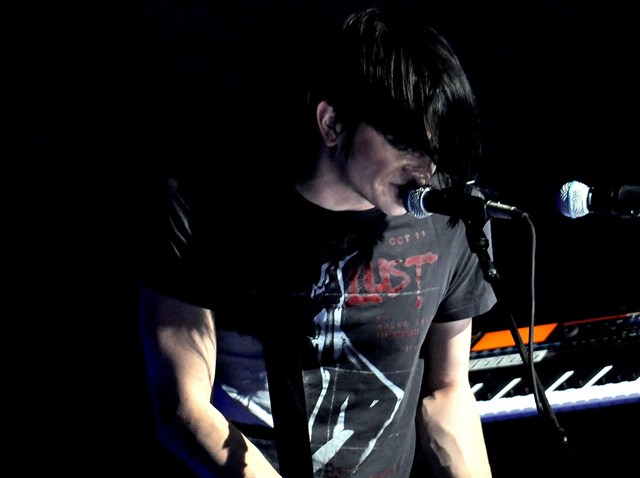 One of your New Year's resolutions should be to get out more and experience all that San Diego nightlife has to offer. We have so many amazing local DJs who really know how to work a dance floor -- sometimes you can even catch several in one night at the same place. Even better, add an out-of-towner to the mix and kick it up a notch.

We also have an array of awesome venues, and one that stands out from the crowd is Voyeur downtown. This is definitely the weekend to hit it, because there are great events happening Friday and Saturday. But first, on Thursday, L.E.D. presents Nite Vision with Jeremy Dawson of Shiny Toy Guns. If you've never seen him spin at Voyeur before, don't miss this opportunity. Plus, DJs Gabe Vega, Eric Diaz and Adam Salter will round out the lineup on the local end.

Friday you can check out Grammy-nominated remixer/producer Richard Vission. His remixes of Prince, Gnarles Barkley, David Bowie and Timbaland -- along with his original productions -- rock dance floors around the world. Saturday, it's the electronic DJ/producer duo Villains from Los Angeles. They produce original music and have done remixes for a wide variety of artists, including The Bravery, Fischerspooner and Bloc Party. Three nights in a row at Voyeur with amazing talent.

Moonshake at Kadan is another fun event that is happening on Friday night. It's an adventure into future disco, spacey house and tech grooves featuring resident DJs Dr. Indulgent, Bob Dazzla and Mark E Quark, with special guest Monchis Machino. The music starts at 8 p.m., and it's free.

Another fun option for Saturday is Club Sabbat at the Flame in Hillcrest. This is the first of three Sabbat events this month with hosts Linda Estep and yours truly, Robin Roth. I'll be pulling double-duty DJ'ing in the main room with special guest Severin. DJ Diskdroid will be spinning in the back room, where there will be a Tron theme going on. Dress up and join the party.
For more info about happenings this Thursday through Sunday, check out my blog. See you on the dance floor!

Robin Roth is a familiar voice in the San Diego scene. She is on the air weekdays from 10am to 2pm on 91X, plus she promotes and spins all over town. For more info about upcoming gigs, check out her event blog. Follow Robin on Twitter @robin_roth or submit your DJ listings here.