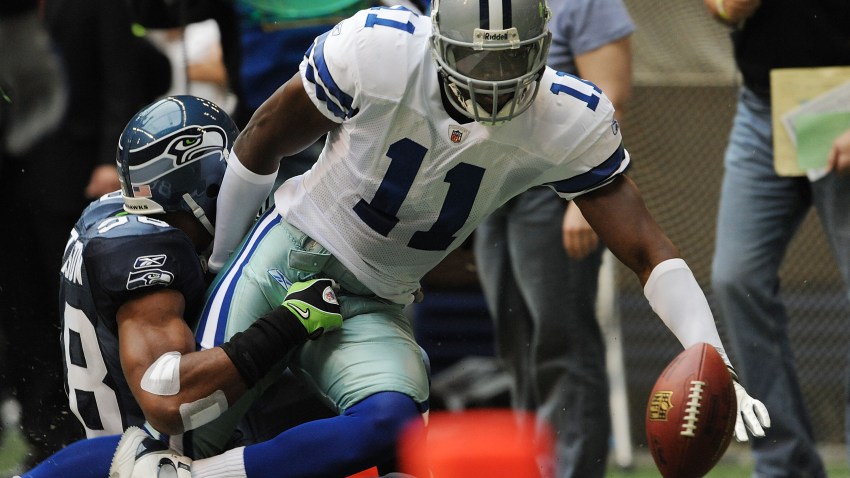 Ah, the winds of change were upon the 17th installment of the Coachella Music and Arts festival on Friday. That, of course, is a joke; a bad joke fueled by sleep deprivation and general exhaustion. However, there was plenty of wind, and plenty of change, on the inaugural day of this year's fest.
First, the gigantic, iconic ferris wheel that can be seen long before you enter the grounds is now in a new location: right in front as you first step foot on the main Coachella campus, just a few feet from the final security checkpoint.
Also, festival mainstays the Do Lab no longer set up shop right in the heart of the grounds. They now live on the south end of the property, beyond the Sahara Tent, next to the Rose Garden where they serve VIP dinners by culinary celebrities like Michael Voltaggio of TV's "Top Chef."
The music tents now all have "walls" running up and down their sides, only allowing entry and exit in the last quarter of each structure - preventing the massive side-spillover that popular acts have caused in years past.
The new-ish Yuma tent, also located near the festival entrance, has come into its own, no longer just hosting fringe acts. Despite Welsh DJ Sasha canceling his set there, the Yuma will host performers such as DJ Koze, Matthew Dear, John Digweed, and Maceo Plex over the weekend.
There's also a new "room" at Coachella this year called Despacio. Making its U.S. debut, the one-of-a-kind soundsystem punches 50,000 watts of power through seven 11-foot-tall custom built amplifiers. Not to mention, people like LCD Soundsystem's James Murphy take turns behind its decks.
And although there were plenty of the expected Coachella "wow" moments to be had -- Kanye West making appearances with both A$AP Rocky and Jack Ü, LCD Soundsytem covering Bowie's "Heroes," Seal performing with Gallant -- the wind was one of the biggest stars of the show.
SoundDiego
Music. Community. Culture.
Both cooling temperatures to the best Coachella has had in years, as well as kicking up enough dust to fill the Grand Canyon, it's going to be a love/hate relationship with Mother Nature's exhale this weekend.
It certainly didn't hurt performances. Allison Mosshart of the Kills, already a wildly animated performer, looked as though she was in a music video for the entirety of their set, her bleached-blonde hair whipping and rocking in the constant howling gale.
We'll see how it goes today. But I've learned my lesson and am bringing a bandana this time around. And the best sets I saw all day -- Mavis Staples, Joey Badass, Foals, Christine & the Queens, St. Germain, and Savages -- weren't slowed by the continual breeze.
C'mon feet, don't fail me now!