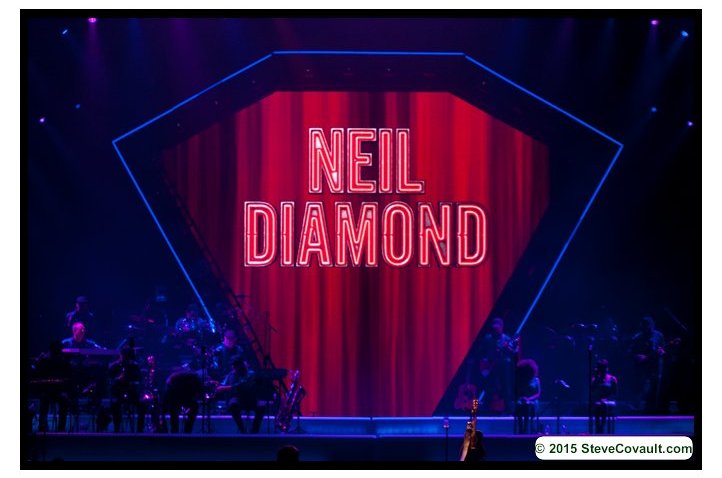 If you weren't a believer before, you will be now: America's favorite soft-rockin' storyteller, Neil Diamond, is coming back to town!
That's right: Diamond just announced tour dates for his 50th Anniversary Tour, and San Diego is on the list. Mark your calendars for Aug. 8, 2017, because that's when he hits -- and believe us, there will be hits -- Valley View Casino Center.
Great news is getting even better too: SoundDiego and NBC7 have rolled out a chance to win two front row seats -- which would otherwise go for a hefty $600 -- and free parking to the show! The contest runs through Dec. 9 (the same day tickets go on sale to the general public), so don't miss out! (American Express Members can purchase presale Dec. 5 at 10 a.m. through Dec. 8 at 10 p.m.)
SoundDiego
Music. Community. Culture.
Enter now for your chance to win two front row Neil Diamond tickets and free parking to his Aug. 8, 2017 Valley View Casino Center show!
Diamond has crafted nearly 40 Top 40 singles over the years, but he's more than just a hitmaker -- he's in the Songwriters Hall of Fame and the Rock & Roll Hall of Fame. His last name seems to suit his career quite nicely.
Last time Diamond played America's Finest City was May 15, 2015, in support of his 2014 release, "Melody Road," and he must have been on whatever diet Bruce Springsteen is on, because his marathon set was a two-hour hit parade woven intricately throughout with captivating narratives. Expect nothing less this time around.
Aug. 8 may be nine months out, but we're thinking it's worth the wait -- if you know what we mean.
An earlier version of this article stated NBC7/SoundDiego were giving away four tickets; that number has been revised to two. -- Ed.