Time, in the music industry, is plastic. It's a pliable Play-Doh that gets pitched and bandied about willy-nilly from one flaky musician to the next. I usually don't even know what day of the week it is. But when Blue Oyster Cult say they're going to start their show at 8 p.m., they mean it.
Now, most people's knowledge of Blue Oyster Cult, who sold out the Belly Up on Sunday, June 26 (at least, that's the date my calendar tells me I went), probably doesn't extend much further than Will Ferrell and Christopher Walken's infamous "Saturday Night Live" sketch from 2000. For those unfamiliar with the sketch (though I don't see how, as it has become a ubiquitous meme), here's a brief synopsis: Walken plays fictionalized music producer THE Bruce Dickinson, who implores Ferrell's character, fictionalized cowbell player Gene Frenkle, to add more cowbell to Blue Oyster Cult's biggest hit, "(Don't Fear) the Reaper."
While I wouldn't consider myself a Blue Oyster Cult aficionado, I can at least claim to know a bit more about them than the absurdity of Walken's appeal for "more cowbell." For instance, BOC's influence on stoner rock, progressive rock and heavy metal is wildly underappreciated, and their catalog of songs runs much deeper than "Burnin' for You" and "(Don't Fear) the Reaper."
The depth of said catalog quickly became evident on Sunday as they indexed each composition like a finely tuned sorting machine. Stage banter was pleasant but kept to a minimum, and it dealt mainly with the background of the song (whether it was influenced by science fiction or not). It's true I missed their first two songs, due to my unfamiliarity with punctuality in the music industry, but I suspect they were performed just as fluidly.
While I was not surprised at the age disparity between myself and many of the concert-goers, I was somewhat surprised at the devotion of the Cult's fans to their music. Every other audience member was sporting a band shirt, and each sang along more passionately to lesser-known songs than they did to pop-cultural phenomenons like "(Don't Fear) the Reaper." I got the impression that Blue Oyster Cult was probably a little tired of dealing with the latter song, though guitarist and vocalist Eric Bloom did give a lighthearted miming of Ferrell's cowbell playing. On the whole, Blue Oyster Cult were more interested in musicianship and cheering for one another after an impressive solo than trying to capitalize off of -- or be bitter about -- their timeless status as a meme.
As we age and start to fear the reaper, our preoccupations with time might be justified, but I still don't see why the older we get, the cooler uncool things become -- namely, wearing dad sunglasses inside and playing guitars without headstocks. Style points (or lack thereof) aside, on Sunday evening, Blue Oyster Cult demonstrated that two things will never go out of fashion: discipline and attention to craft.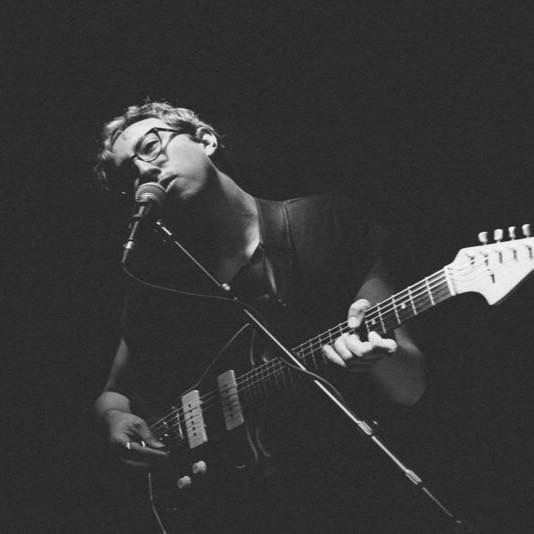 Rutger Rosenborg was a Stanford neuroscientist before he formed Ed Ghost Tucker. He now plays in the Lulls and makes music on his own when he's not writing. Follow his updates on Facebook or contact him directly.