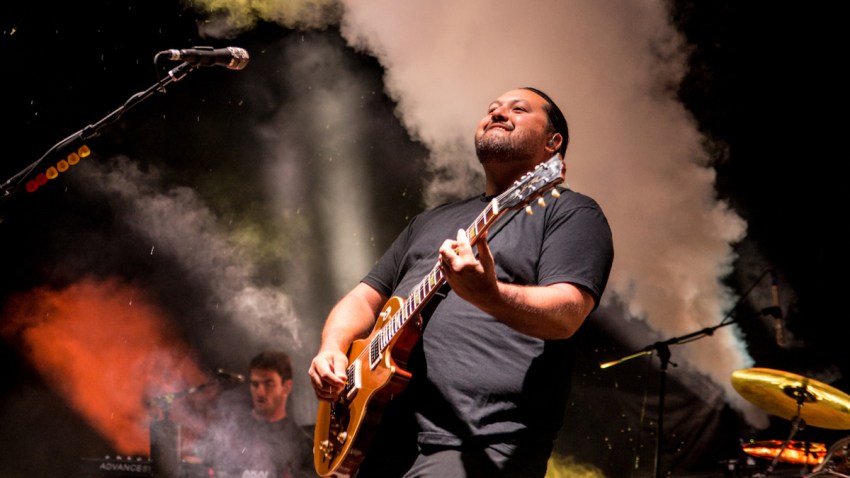 It doesn't get any more SoCal than this: Boomshaka music festival, presented by Belly Up and Ineffable Live, will be bringing the "good vibes" to Pechanga Arena on Saturday, Jan. 18, 2020, with Iration, Cypress Hill, the Green, Don Carlos, the Movement, Kbong and Sensi Trails.
San Diego-by-way-of-Hawaii singer-songwriter Hirie is going to be hosting this second iteration of the irie fest, and there's going to be tons of local fare, from craft beers and cocktails to food options that include Rockin' Baja Lobster, Cali Comfort BBQ and Pizza Port.
"The inaugural Boomshaka was such a fun event, we couldn't wait to bring it back," Belly Up Entertainment President Chris Goldsmith said in a press release.
SoundDiego
Music. Community. Culture.
"San Diego has a lot of great summer events that celebrate our local lifestyle, but Boomshaka brings that shine vibe right into January when we all could really use it."
There will be a lot of Hawaii/California crossover on the Pechanga Arena stage that day, as Iration and the Green also boast Hawaiian roots.
Los Angeles' Cypress Hill, who have sold more than 20 million albums worldwide, provide a reggae rock counterpoint whilst still upholding that California feel. I mean, what would the Tony Hawk Pro Skater soundtrack be without "Insane in the Brain"?
Tickets just went on sale and are available for purchase through AXS.com or at the Pechanga Arena box office (3500 Sports Arena Blvd.). For more information about the festival, head to their website at BoomshakaFest.com.