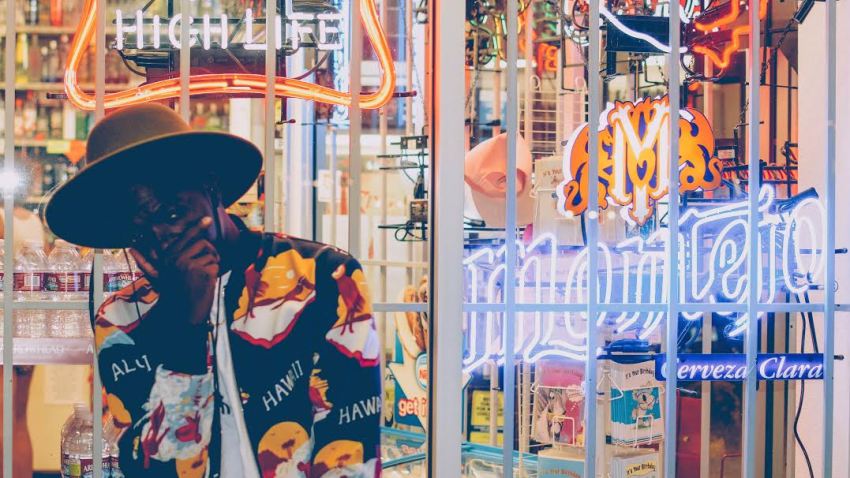 After graduating from Georgia's Morehouse College in May of this year, 22-year-old Amon Ra Cunningham, a.k.a. Amon Raps, moved back to San Diego. He'd finished up fours years in Atlanta with a degree in business administration, and after putting recording on hold in his last semester of focused study, he was itching to release new music.
His latest, "On the House," dropped in September and brims with young-adult charm and college-age charisma, its songs about rap's most popular interests: liquor, money and women. With an ear for Southern bounce over beats sourced from the Internet, Raps weaves his way around stutter-step programming with the ease of a fish in water.
"A Hunnid" is Raps on the viture of saving. Where others are content to wear fortunes on their wrists or thousands around their necks, Raps wants to nest-egg his disposable income, like a CPA, then sit back and watch it grow. If 2 Chainz is financially reckless, then Raps is fiscally sound, rapping, "Stacked in the bank/That's how we want it/Hunnids/On hunnids/On hunnids/On hunnids." It's a new take on new money. He's a first: a frugal rapper.
Amon Raps may be in uncharted waters as a saver, but he's in familiar hip-hop territory on "Hennessy." It's the closest he gets to "turn up" music, repeating, "Hennessy, Hennessy, Hennessy/Hennessy gives me that energy," on the song's hook. The perfect let-go after a long work week, a track tailer fit for Saturday nights and holiday weekends.
"On the House" is only a few weeks old, but Amon Raps has videos lined up for all three songs and plans to release a new clip every Monday over the next few weeks.

J. Smith, aka 1019, is a San Diego native, rap fan and one half of the rap duo Parker & the Numberman. You can follow him on Instagram at 1019_the_numberman or on Twitter