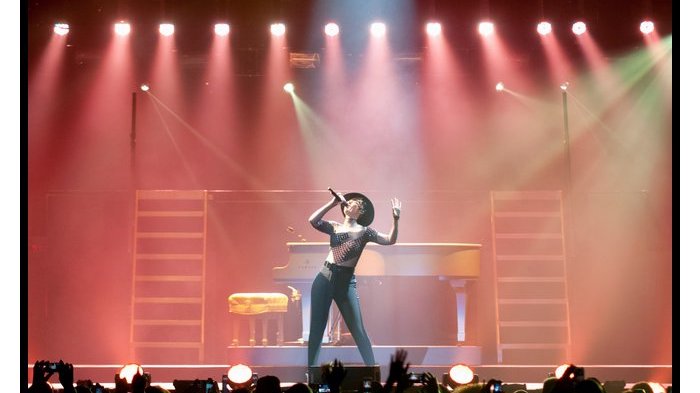 If you've been to the cliffs above Blacks Beach in La Jolla -- especially if you've hiked Ho Chi Minh Trail -- then you've definitely seen the famed Razor House.
It was the inspiration for Tony Stark's cliffside abode in the "Iron Man" franchise, and last week it sold for a reported $20.8 million ... to Alicia Keys and her husband, Swizz Beatz. And that's after a near $10 million price drop.
Does this mean we'll get some more Keys shows in town? We can only hope, as she hasn't played here since 2013's Valley View Casino Center stop on her Set the World on Fire tour -- as far as we can remember.
SoundDiego
Music. Community. Culture.
With 15 Grammy wins, 29 nominations and last year's hosting duties, she's certainly continuing to be a "Girl on Fire." Her husband Kasseem Dean, known professionally as Swizz Beatz, has produced a ton of hip-hop, pop, soul and R&B hits, so it's no wonder they can afford the Wallace E. Cunningham-designed mansion.
But hey, before you go getting any ideas about trying to catch a glimpse of the glam couple, just remember that most of the house is made of glass. So, let them have their privacy and welcome them warmly to America's Finest City.
Rutger Ansley Rosenborg is an editor and digital marketer at NBC's SoundDiego. Find out more here.