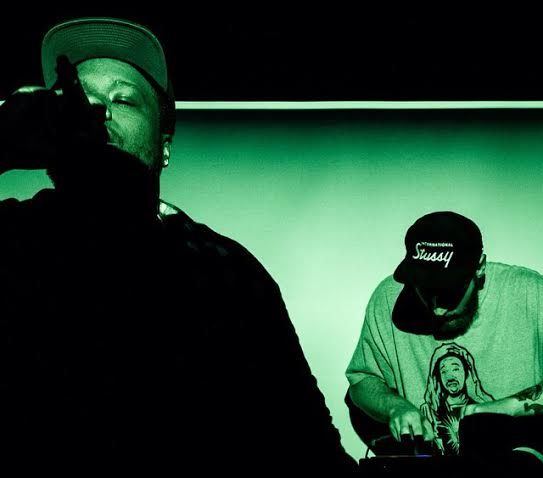 On their latest single, "Love Is...," San Diego's CALiENS (a hip-hop duo comprised of emcee Dre Trav and producer 18sense) exchange ideas over slow-rolling piano keys and wax philosophic about all that love is.
Released on Valentine's Day 2016, it's multi-faceted -- with a bit of self love ("They hate a n---- loving his life"), some romantic love ("Love is in the details / So take your time when you're loving on your female"), and Dre Trav's raspy flow as a reminder that there's a little tough love here too ("Play that bulls--- from miles away / Miles Davis playing / Sitting in the cut / Give me some room").
18sense [read the recent SoundDiego profile on him here] pulls double duty, producing both the song and rapping the second verse: "I can smell it from a mile away / If it wasn't written off a tongue, it was scribbled on your face / I feel ya energy love," his nonchalant confidence demonstrating a kind of cool, detached love.
SoundDiego
Music. Community. Culture.
There's a nod to A Tribe Called Quest ("Now why you wanna go and do that / Love / Now why you wanna go and do that"), one of the few rap groups to explore the theme of love. And it's the idea that to be loved or to receive love, we first have to give it or, at the very least, be open to it.
It's a simple concept with Dre Trav summing it up best on the hook: "Love is love / Love is love / Love is love / Spread love like wings on doves / Spread love."

J. Smith, aka 1019, is a San Diego native, rap fan and one half of the rap duo Parker & the Numberman. You can follow him on Instagram at 1019_the_numberman or on Twitter