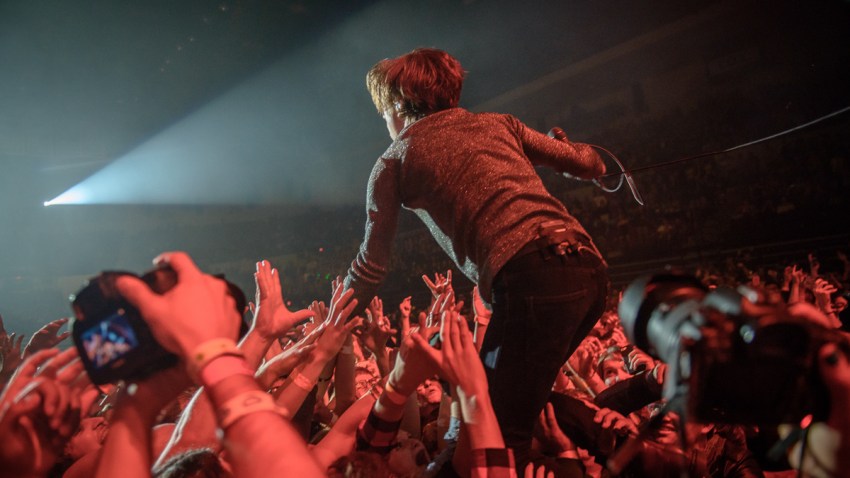 Ready for the Wrex-ing ball? Because it's coming -- and it's going to be a smash. The lineup for this year's 91x Wrex the Hall concert was released Tuesday morning, and sitting pretty at the top of the bill is Jane's Addiction, with Foals, Run the Jewels, PVRIS, the Wombats and Will & the People rounding it out.
The radio station sent out a pre-sale code this morning and will make tickets available beginning at 10 a.m. and through Thursday at 10 p.m. Tickets for the Valley View Casino Center show will set you back about $60 and are available to the public Friday, Nov. 6, at 10 a.m.
In 2014, Wrex the Halls brought an eclectic mix of talent to the stage: Cage the Elephant, Alt-J, Interpol, Billy Idol, Spoon, Banks and Schitzophonics came together to collect oohs and ahhs by the thousands.
SoundDiego
Music. Community. Culture.
Wrex the Halls happens at Valley View Casino Center on Sunday, Dec. 13, at 6 p.m. Ticket information is available here.