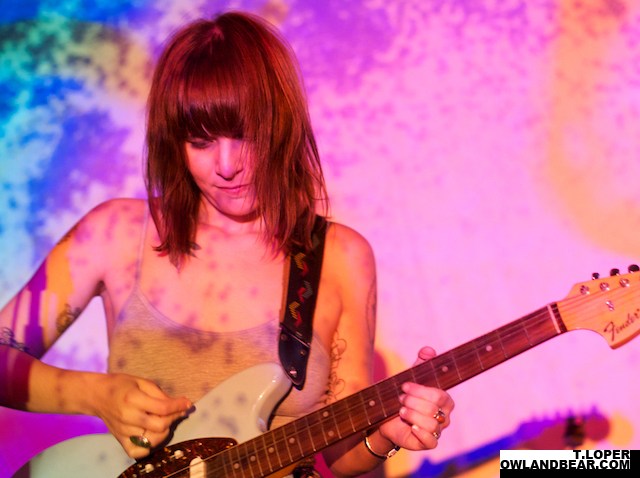 San Diego indie sensations Wavves and fellow "chillwavers" Best Coast will bring the weed-infused indie rock to Soma on Jan 21.
Wavves, known as much for their psychedelic garage rock as for their onstage antics, caught the ear of many critics following the release of their self-titled second album. They didn't really rise to indie notoriety, however, until suffering a much publicized breakdown in Spain. After experiencing some sound problems, singer Nathan Williams had an onstage fight with drummer Ryan Ulsh, inspiring the crowd to pelt the band with trash. In an article called "Wavves Self-Destruct in Barcelona," Pitchfork reported that "fed up with Nathan's petulant behavior, Ryan ran out from behind his drum kit and poured a full cup of beer over [Williams'] head." Williams later admitted he had substance abuse problems, and the band canceled the rest of its tour.
The band, seemingly totaled, somehow came back stronger than ever, and after some regrouping, released an infectious third album called King of the Beach. The album, like Wavves before it, made many critics' year-end best-of lists and provided a soundtrack for stoners across the world.
Wavves are touring with indie kindred spirits Best Coast. While the L.A. band's sound isn't identical to Wavves, Best Coast's low-fi, relaxed vibe makes them about as perfect of a match as can be. I saw Best Coast perform at the Casbah in November, and they did not disappoint. Combine this with the unparalleled mellow stylings of Wavves, and San Diegan all agers will be in for a treat at Soma on Jan. 21. Get your tickets here.
T. Loper is a writer and photographer for the San Diego music blog Owl and Bear.