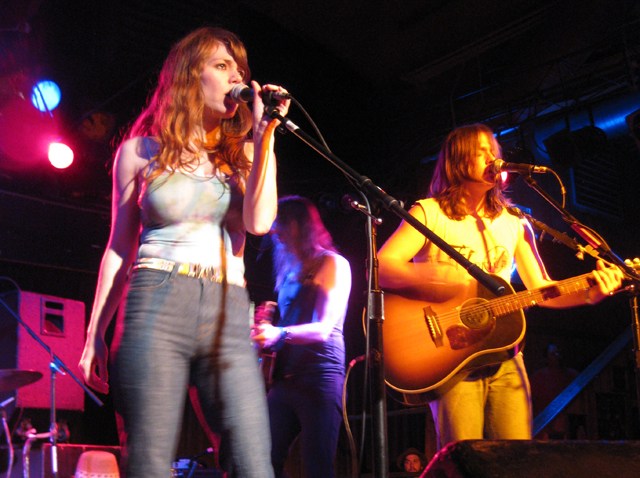 It's been years since Rilo Kiley released their last album, the gloriously grimy Under the Blacklight, but, fortunately, fans of frontwoman Jenny Lewis haven't had to spend that time without her.
The irresistible singer released her first solo-billed album, Acid Tongue, in 2008 (her other "solo" album, 2006's classic Rabbit Fur Coat, was released as a collaboration with the Watson Twins). Then, last year, Lewis unveiled her latest project, Jenny & Johnny.
The "Johnny" of the band is Lewis' boyfriend, Jonathan Rice, who produced and appeared on Acid Tongue. Together, the pair released their debut album, I'm Having Fun Now, last August. From the surf-rock riffs on "Just Like Zeus" to the percussive bounce of "My Pet Snakes," I'm Having Fun Now is a breezy blending of Lewis' and Rice's personalities, bolstered by the duo's relaxed intimacy.
San Diegans can watch Jenny & Johnny do their thing -- no, not that thing, perverts -- on June 10, when the adorable couple plays the Casbah. In keeping with the attractive redhead theme, La Sera -- the side-project of Vivian Girl 'Kickball' Katy Goodman -- will open.
By now you're probably thinking that this'll be a good show and that you should get tickets. Well, you're right about the first part, but unfortunately for this hypothetical, procrastinating version of you, the show is already sold out. You can, however, console yourself with this pseudo-cassette audio widget of I'm Having Fun Now while everybody else gets to enjoy the tunes in person.
Chris Maroulakos is a writer and managing editor for the San Diego music blog Owl and Bear.