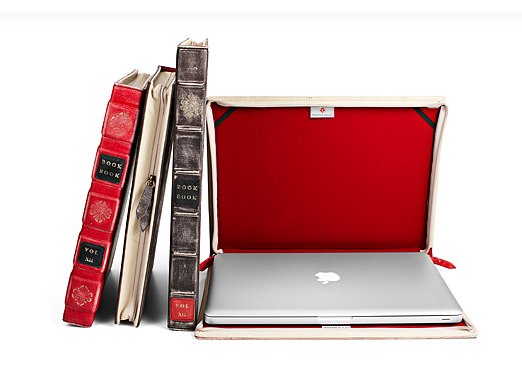 COVER TO COVER: Though students and professionals have been lugging around their laptops for a couple of solid years now, there still seems to be a lack of stylish, effective ways to protect your hardware from the elements. From neoprene sleeves to boxy, bulky carriers, where's the creativity, the inventiveness, the imagination?
Seems like quite a bit of it has been churning at Twelve South, where they've created the BookBook, a hardback leather laptop case for MacBooks and MacBook Pros. Two rigid, "antiqued," hardcovers envelope a velvety red interior, both of which cushion and protect your beloved (and expensive) computing companion.
Plus, the cover looks like an old research book you checked out of the library, which helps to deter even the most literary of thieves.
GET IT: For $80 online. Twelve South.