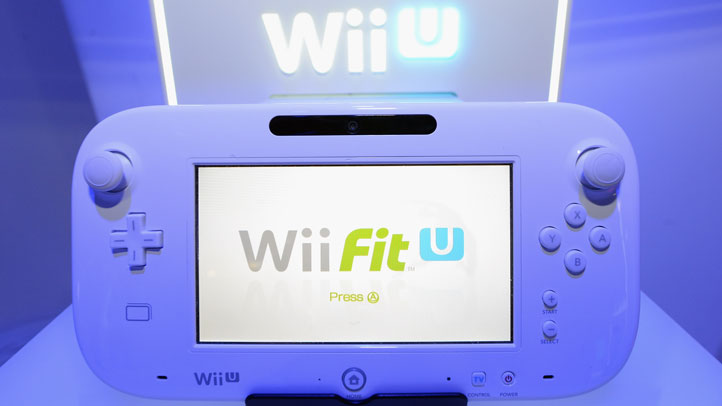 Nintendo's new Wii U game machine will go on sale in the U.S. on Nov. 18. A basic, white model will cost $300. A deluxe black version for another $50 comes with an extra game and more accessories. The GamePad touch-screen controller for it will offer new ways to play.
In "New Super Mario Bros. U.," for example, players holding the old Wii controllers control Mario, Luigi and other characters. The person with the GamePad can help them along by using a stylus to create stepping stones for the characters or stun enemies.
Players can also turn off the TV entirely and play on the GamePad.
Nintendo Co. has been trying to drum up excitement for the Wii U, the first major gaming console to launch since 2006.
The company also announced new entertainment features for the console. Called Nintendo TVii, the service collects all the ways users have to watch movies, TV shows and sports. This includes pay-TV accounts along with services such as Hulu and Netflix. The GamePad works as a fancy remote controller and will let viewers comment on what they are watching.
TVii will be available Nov. 18 as well, at no extra cost.
Copyright AP - Associated Press