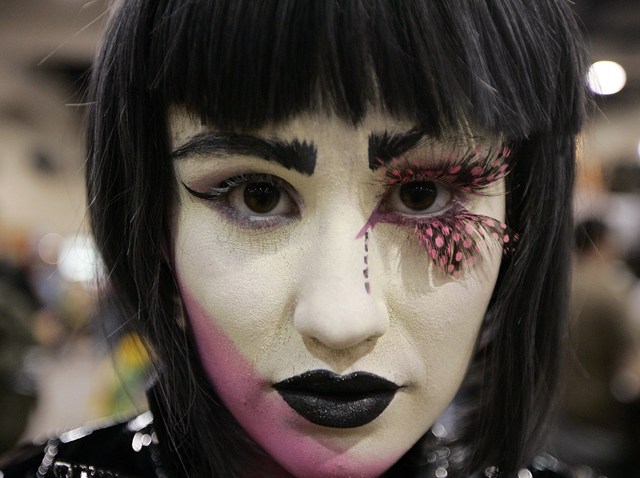 After two failed attempts and thousands of disappointed and frustrated fans, Comic-Con 2011 organizers tried yet again to sell badges to next year's convention in what's being called a live test.
Registration opened briefly Wednesday at 8 a.m. allowing only the first 1,000 to be processed. By 8.15 a.m., the test was closed.
"Thank you for your participation. The test is now completed and we are analyzing results," said a post on the Website.
The test received mixed, but mostly frustrated reaction on Twitter and Facebook. Here is a sample:
@shindotv: I don't think I'll be getting that #comiccon pass for 2011. I cannot keep up with all this server fails and reschedulings and trial sales.
@moody_doom: i kept wasting my time refreshing ticket page and low and behold. i snatched a ticket #comiccon
@xoxidine: Another #Fail for #ComicCon today
@petejustpete: I kept getting Bad Gateway error. Then when I finally got in to TicketLeap there were no ComicCon tix available. #ComicCon
@graeme_orcomics: Randomly refreshed and got 2 tickets for #comiccon wiating on epic reg email to confirm arrgh
@jake_boxer: Any programmers following #comiccon wanna talk about why this process can't be done almost entirely in memcached?
@Issue129: I got my confirmation from Ticket Leap but nothing from Epic so far. Anybody else here got the same? #Sdcc #comiccon
@FunmbiE: *SIGH* Thats an hour of my life I'll never get back... #BAFFLED #ComicCon #FAIL
@gaxiola: Tried for #comiccon tickets again right at 8:00. After two 502 Bad Gateway server errors, I got a notice that the event was sold out.
@nathaliantunes: Ticketleap opened again and closed again. I got my registration. Keep Looking! #comiccon
Dakota Green: Merely an epic fail. Didn't last longer than maybe a minute before it appeared that the passes were sold. There has to be a better solution.
Bruce Shank: No success here. When I clicked the registration link I got a "502 bad gateway" error message. I reloaded the page and tried again but was told no more tickets were available. I almost hope they give this headache to another city. Why put up with all the headache and traffic they bring if locals don't have a priority for tickets.
Thousands of Comic-Con fans were disappointed when the company's online registration system failed twice on two separate days in November.
On Nov. 1, on the original sale date, Comic-Con had to shut down badge sales when the site crashed. When they tried to resume sales on Nov. 22, it was only a matter of minutes before it was apparent the glitches were not gone.
"Really, this is ridiculous. You would think they learned from the first fiasco," buyer Elisa Miranda posted. "I spent 2 and 1/2 hours waiting the last time. Not going to do this again!"
Comic-Con announced the test on their website Tuesday saying they have researched options and haven't found one company that can handle the volume of traffic the site receives when badges are offered online.
"After two failures, we believe the best option is to use the combined efforts of both a ticket seller (TicketLeap) and a registration company (EPIC) in tandem," organizers wrote on the website. "TicketLeap will be responsible for managing initial badge requests, while EPIC will send unique registration log-in codes, and process badge registration/payment."
"We realize having to log in to two separate sites is an inconvenience, but we hope this will result in a successful and less stressful experience for attendees," the company posted.
People were limited to purchasing only two 4-day badges without Preview Night. The cost of those badges are $105 for adults and $52 for juniors/seniors. Badges for Comic-Con 2011 are only available online and usually sell out pretty quickly.