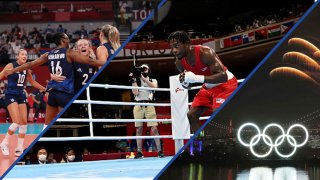 All things must end and the Tokyo Olympics is no different. Day 16 of the Tokyo Olympics includes women's basketball, women's volleyball team, and boxing. It's also the final chance for a Scripps Ranch cyclist to earn another medal in Tokyo.
Here's a list of five events to watch on Aug. 8, 2021.
1. Team USA Wins Seventh Consecutive Gold Medal in Women's Basketball
Team USA won their seventh-consecutive gold medal in women's basketball Saturday night, matching a record set by the U.S. men between 1936 and 1968. The U.S. women's basketball team beat host nation Japan, 90-75.
With this win, Sue Bird and Diana Taurasi became the first basketball players with five gold medals.
In winning silver in its home Olympics, Japan took home its first-ever medal in women's basketball.
2. U.S. Women's Volleyball Dominates, Gets Historic Win Against Brazil
Team USA won its first-ever gold medal in women's volleyball, beating Brazil three sets to none. The Americans didn't lose a set, winning 25-21, 25-20, 25-14 in just under an hour and a half. Michelle Bartsch-Hackley and Andrea Drews combined for 29 of Team USA's points.
The U.S. women knocked off Serbia to advance to the finals, while Brazil beat South Korea to advance. The Brazilians took home the silver medal.
This was the third time in the past four Olympics that the U.S. and Brazil met for the title. The U.S. women easily dispatched Serbia, who eliminated them in the 2016 Olympic semifinals.
3) Track Cycling: Scripps Ranch's Jennifer Valente Wins Gold Medal
San Diego's Jennifer Valente won gold for the women's cycling omnium Saturday night. The omnium is described as the decathlon of track cycling. There are four events within the omnium -- scratch, tempo, elimination, and points races -- where the winner is determined by who is the best all-around.
Track Cyclist Jennifer Valente grew up riding her mountain and BMX bikes around her Scripps Ranch neighborhood in San Diego County. At first, it was just for fun. But, once she tried riding competitively, there was no going back.
Valente's list of accomplishments is already impressive. She has nine World Championship medals. She was part of the five-member women's team that made history for USA Cycling by winning the first world title in team pursuit. And, she took home a silver medal from the 2016 Rio Olympics.
Did we mention her team already earned a bronze medal at the Tokyo Olympics for track pursuit? Her team beat Canada with a time of 4:08.04.
Valente took the track early Friday morning for the women's madison event, which features teams of two going around the track 120 times, with points available at each sprint (five for first, then three, two, and one) and 20 points available if a team laps teams.
Britain won the first three sprints to take early control of the race and by the end, British cyclist Laura Kenny earned the sixth medal of her Olympic career alongside teammate Katie Archibald.
Kenny's husband, Jason Kenny, won his eighth career medal earlier in the Games but didn't have a chance to earn another in the day's other medal event, the men's sprint, having lost in the quarterfinals.
Valente and her teammate came in No. 9.
4. USA's Torrez Jr. Gets Silver in Super Heavyweight Boxing
United States boxer Richard Torrez Jr. earned silver after falling to Uzbekistan's Bakhodir Jalolov 5-0 in the super heavyweight gold medal bout.
Torrez had a chance to win the first U.S. gold medal for Team USA since Andre Ward won silver in Athens in 2004 and be Team USA's first super heavyweight champ since 1984.
The United States has now completed its competitive events at the Tokyo Olympics.
U.S. Boxer Davis Takes Silver in Men's Lightweight
American boxer Keyshawn Davis took silver after falling to Cuban boxer Andy Cruz 4-1 in the men's lightweight gold medal match on Saturday.
Davis' run to the match included a knockout of No. 1 seed Sofaine Oumiha of France in the preliminary round and a win over Hovhannes Bachkov of Armenia in the semifinal match.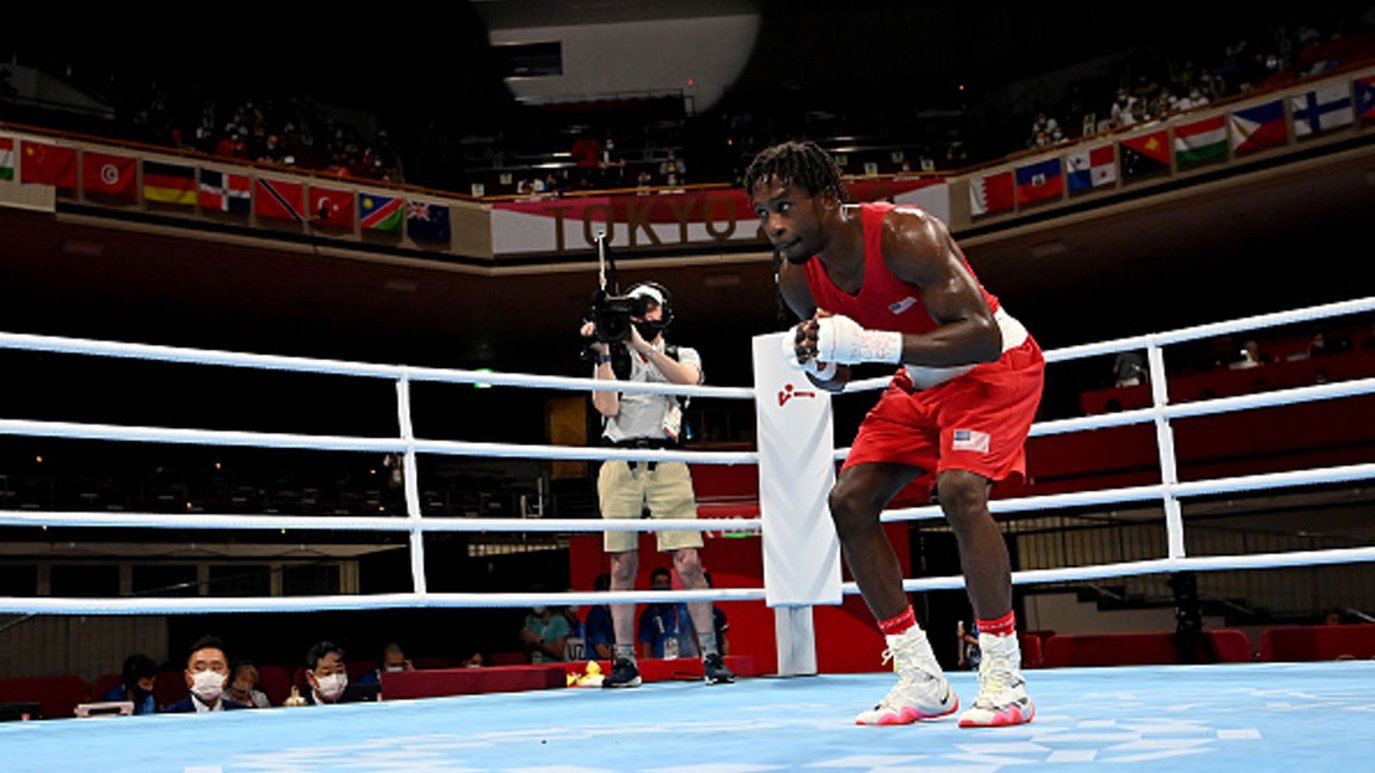 5. Tokyo Olympics Conclude with 2021 Closing Ceremony
All things must end and the Tokyo Olympics is no different. The two-week global competition, which was played under unprecedented circumstances and limitations due to the COVID-19 pandemic, will come to its natural conclusion on Sunday evening in Japan.
The Tokyo Olympics saw American swimmers Katie Ledecky and Caeleb Dressel dominate in the water, as well as gymnasts Suni Lee and Mykayla Skinner step up to the mat for Simone Biles. And that was just the first week.
During the second week in Tokyo, the United States was equally busy -- collecting gold medals in men's basketball, water polo, golf, and the women's 800m race. As of Saturday morning, Team USA was over the 100-medal threshold for Tokyo -- the most medals of any nation competing at this year's Summer Games -- and sat just four gold medals behind China.
Watch the Tokyo Olympics Closing Ceremony at 4 a.m. PT Peacock or stream live here.