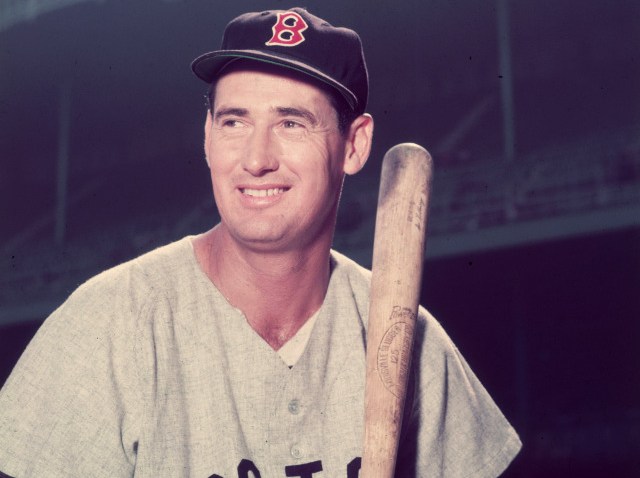 The body of Red Sox legend and San Diego native Ted Williams, kept frozen in an Arizona cryonics facility after his death in 2002, was horrifically mistreated by workers, according to a new book.
Former Alcor Life Extension Foundation exec turned whistleblower Larry Johnson writes in "Frozen" that he witnessed a worker send "tiny pieces" of the Hall of Famer's frozen head flying after trying to dislodge it from a tuna fish can with a monkey wrench, the New York Daily News reports.
Johnson, who worked for the company as chief operating officer for eight months, told the News that he wrote the book while in hiding because he had received death threats.
SportsWrap
The top sports headlines of the day
He will appear on ABC's "Nightline" on Tuesday, the same day "Frozen" hits bookstores.
Williams passed away in July 2002 and within hours, his body was pumped with blood thinning drugs and then packed into ice for future revival or cloning.
His son, John Henry Williams, was the one who organized the baseball great's move to the cryonics lab. Ted Williams' oldest daughter, Bobby Jo Ferrel, spent at least $100,000 in legal fees fighting to get her dad out of deep freeze. She claimed her half-brother manipulated their aging father during his final years.
John Henry Williams, who died in 2004, claimed he and his sister had signed a handwritten pact with their father in 2000 agreeing that their bodies would be frozen.
Ferrel eventually gave up the fight several years after her father's death when she could no longer afford the cost.
Ted Williams grew up in North Park and there are a number of reminders of him around the county. Not only do commuters travel the Ted Williams Parkway every day, but children also play on a baseball field named in his honor at the Morley Field Sports Complex.
Get more on the new controversy: New York Daily News