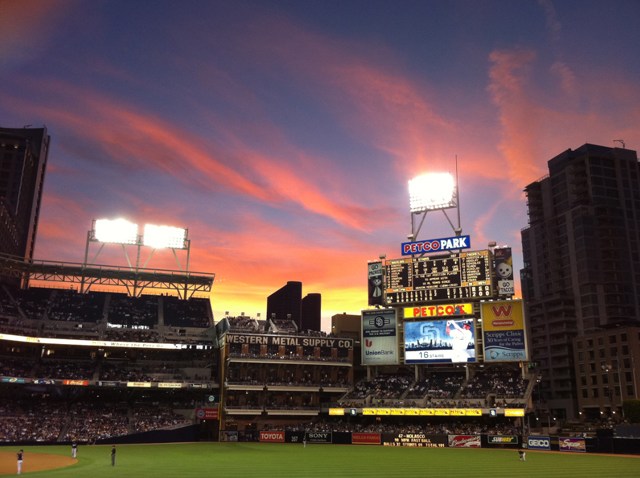 We here at NBC are all in the mode of going green, but it looks like the Padres beat us to the punch. On Tuesday at the Governors' Global Climate Summit 3, Governor Arnold Schwarzenegger honored 13 companies and organizations that have made extraordinary contributions to California's environment and economy by awarding them the Governor's Environmental and Economic Leaderships Award (GEELA). On the list is PETCO Park. Here's how it was described in the official release:
"PETCO Park diverted roughly 575 tons of materials from landfills and reduced costs by $65,000 by reducing trash hauling fees. They compost food scraps, provide a universal waste drop-off center and provide daily service to the park in natural gas vehicles."
The GEELA program is the state's highest honor in recognizing individuals, companies and organizations that make significant contributions to the state by developing environmentally-friendly practices while contributing to the local economy. The 13 winners were chosen from more than 100 applicants in 10 different categories.