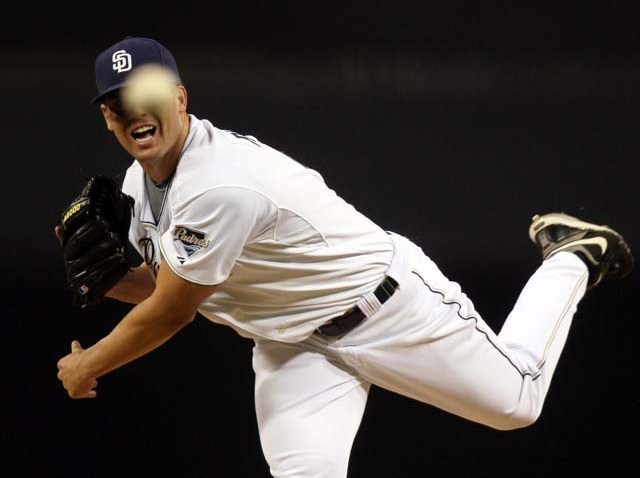 The Padres have figured it out. If you're going to win at PETCO Park, you'd better have plenty of pitching. They added another arm in the first round of Monday's MLB Draft, selecting right-hander Karsten Whitson from Chipley High School in Florida. Padres fans will remember his uncle Ed Whitson, who pitched eight of his 15 seasons in San Diego.
Whitson is big, 6-4 and 190 pounds, and young. He still growing into his body. Some scouts say they had trouble projecting him as a professional because recent growth spurts have messed with his mechanics. What they do agree on is the kid has fantastic raw skills and the potential to be a solid Major Leaguer.
His fastball is already in the low-to-mid 90's with a little movement and he has a very good slider. Whitson also has a decent change-up, which is unusual for young pitchers. He needs to work on flexibility and command. If he's able to fully develop that change-up he could become a middle of the rotation starter. If not, Whitson's power pitches could make him a closer candidate.