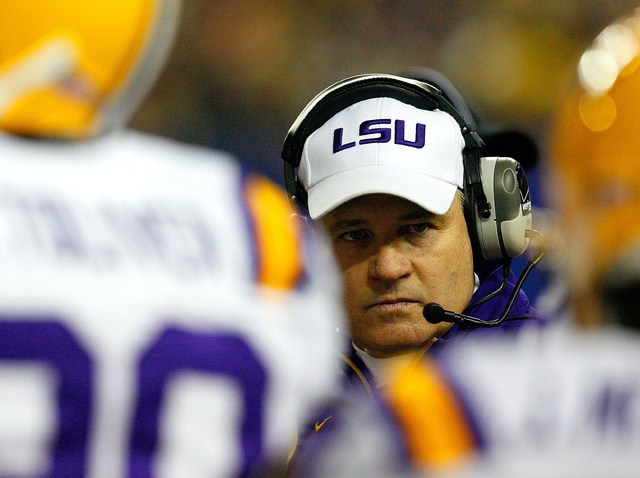 San Diego State football fans have been steeling themselves for the seemingly inevitable announcement that head coach Brady Hoke is leaving to take over at the University of Michigan.
However, there may still be hope. LSU's Les Miles says he's going to meet with Michigan to discuss the job. Miles says no one from Michigan has contacted him directly (which is probably a lie) and doesn't know when the meeting will take place (don't buy that, either). According to the Associated Press, Miles says he cannot speculate about the substance of such a meeting (now that's just silly, the substance is "Do you want to coach at your alma mater or not?" and everyone with half a brain knows it).
National Letter of Intent signing day for football is less than a month away, so you'd have to think the folks in Ann Arbor want to get this interview done, like, yesterday to try and salvage a decent recruiting class.
SportsWrap
The top sports headlines of the day
Miles, who is 62-17 with a BCS National Title in six years at LSU, has said repeatedly he's "extremely happy" in Baton Rouge but has never denied interest in the Wolverines job. Hey, at least he's not pulling a Nick Saban and flat-out denying any interest in another job, only to take said position a week later.
As we've told you before, if Miles does not want the job, it'll be offered to Brady Hoke, who absolutely wants it. Of course, if Miles does go to Michigan, there will be an opening at LSU, and who's to say the Tigers won't try and pry Hoke out of San Diego? Unfortunately, this thing is far from over.