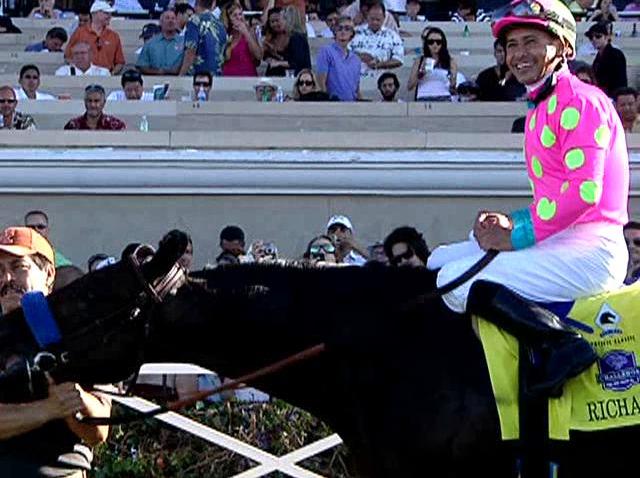 It looked like Opening Day all over again in Del Mar for the biggest race of the season Sunday. The parking lots were full and it was standing room only as thousands of people flocked to the track for The Pacific Classic to see the $1 million race.
"Richard's Kid", a long shot at around 24-to-1 odds, came from behind the 12-horse pack down the final stretch to take home $600,000.
Before the race, NBCSanDiego.com asked jockey Mike Smith what the day was about and he had only one thing to say, " it's about winning the Pacific Classic and I'm about to do that right now."
SportsWrap
The top sports headlines of the day
"Everything worked out perfect, every single step just gave me more and more confidence and it's amazing the way he ran," winning jockey Mike Smith said after the race. "I'm just delighted. This is the kind of race you want to win when you come to Del Mar."
The track also hosted a free Ziggy Marley concert after the races.
Wednesday is the final day of the 2009 Del Mar Racing season.