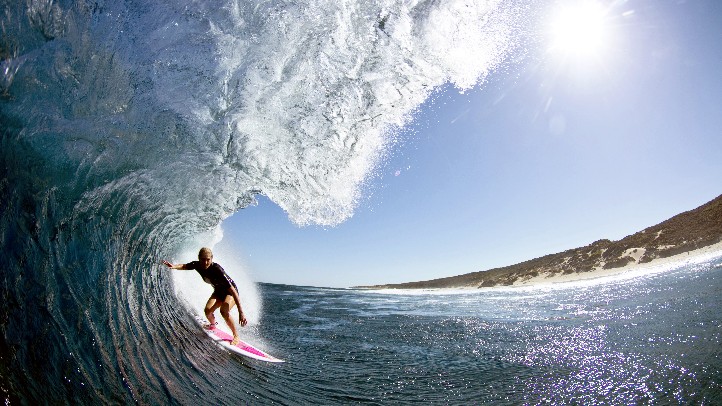 Various magazines and sites and tweets often write at length about the best free thing in our city. But, really, all we need to do is point west and call it a day.
We're roomies with the Pacific Ocean, after all. And while going to the beach and hangin' has been a great free thing to do for thousands of years, sometimes beach activities come with a price.
Surfing is one of those things -- you need lessons and a board and a suit, after all -- but Wednesday, June 20 is the exception to that rule. That's International Surfing Day, and the Surfrider Foundation is hosting an event in San Diego to celebrate.
SportsWrap
The top sports headlines of the day
On June 20 from 6 to 10 p.m., Paradise Point Resort located at 1404 Vacation Rd. will host a movie night featuring the world premiere of renowned surf film director Taylor Steele's latest flick, Here and Now.

The event benefits the Surfrider Foundation San Diego Chapter and will be held at the resort's main pool. Guests are invited to watch the movie, which starts at 8 p.m., from atop their own surfboards or while lounging poolside.

Drinks and snacks will be served during the paddle-in, with a suggested donation of $10 per guest going directly to the Surfrider Foundation.
And if you haven't tried surfing before, today's the perfect day to try it.
Oh, right. Surfing is the one sport that keeps very early hours. You want to be out at dawn's light, when the world is fresh, and the boss is still a-snooze. You're a morning bird? With a love of the waves? Then what are you waiting for? This is the summer you should finally learn to surf.


Follow NBCSanDiego for the latest news, weather, and events: iPad App | iPhone App | Android App | Facebook | Twitter | Google+ | Instagram | RSS | Text Alerts | Email Alerts