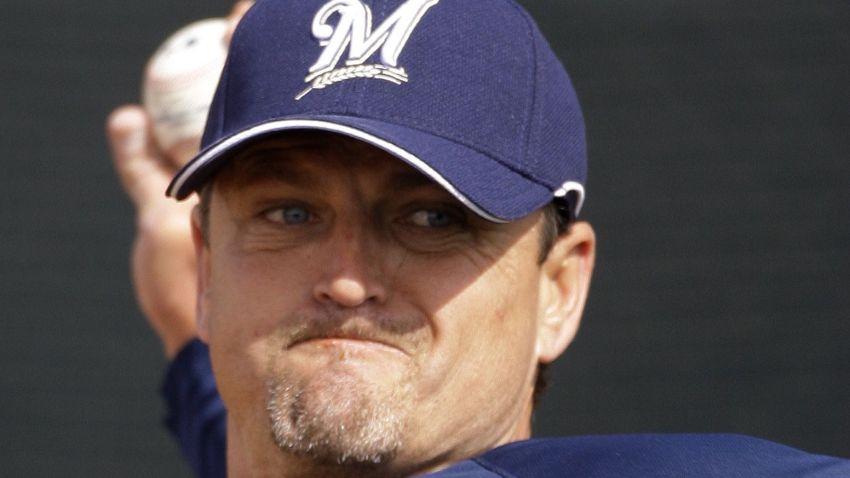 Trevor Hoffman won't start the season in the Milwaukee Brewers bullpen, but rather on the disabled list.
Baseball's all-time saves leader, who left the Padres this winter to sign with Milwaukee, was placed on the 15-day disabled list by the Brewers on Monday. It's retroactive to March 27. Hoffman strained an oblique muscle while pitching in an exhibition game on March 13. The recovery from the injury has been slow.
The 41-year old Hoffman has 554 career saves, and was looking forward to getting off to a good start with the Brewers. He certainly won't be on the active roster on opening day, and may not be for a good part of April.