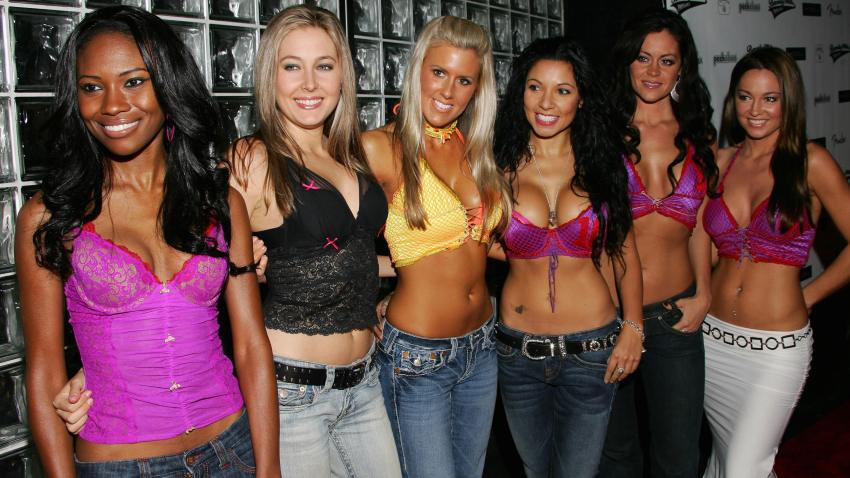 What's the difference between an NFL star and a LFL star? Well, it ain't just lipstick. If you haven't heard of the Lingerie Football League, you've been living under a rock. If you really don't know – check out the league's site.
The squads previous performances were so popular, the league is expanding to more than just a halftime show in 2009 and they're recruiting fresh meat, so to speak. There's a mini-camp tryout Saturday at 10 a.m. at the Pacific Beach Rec Center, 1405 Diamond Street.
Then Saturday night , the league is planning a kick-off party at the Keating Hotel. To see San Diego Seduction in person, head over to the Keating at 432 F Street from 9 p.m. to 2 a.m.