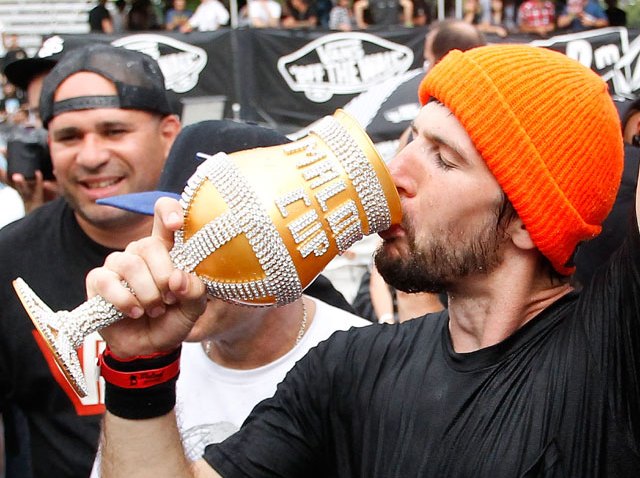 For the second time in less than a year, Chris Cole walked away with the Maloof Money Cup.
The San Marcos resident earned the honor at the first competition held in New York.
"That's awesome man. I'm really excited," he said in his post-competition interview.
SportsWrap
The top sports headlines of the day
"This is monumental. You know I haven't even let it sink in," he said.
It was Cole's second $100,000 paycheck in less than a year. He also won the street competition at the Maloof Money Cup in Costa Mesa, Calif., in July.
Originally from Philadelphia, Cole now lives in San Marcos in northern San Diego County.
Hosted by Joe and Gavin Maloof, the brothers who own the NBA's Sacramento Kings, and presented by Vans, the competition was held at the Maloof Cup skatepark in Flushing Meadows Corona Park.
The skatepark was modeled after famous New York skate spots such as the Brooklyn Banks and the Flushing Meadows ledge over the grate.
Cole landed a backside 270 lipslide on the 9-stair rail, a front blunt to fakie and a huge switch 360 flip. Rodriguez landed a switch frontside smith grind on the big rail and a perfect switchflip on the 9-stair rail.
The park will be donated to the city next week.

Copyright AP - Associated Press