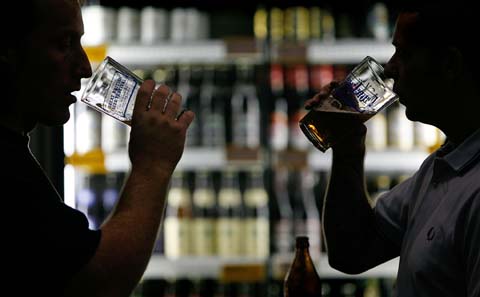 San Diego's reputation as one of America's premier beer cities calls for a celebration. And what better way to celebrate then by having a Beerfest?
The San Diego Padre's are happy to host the first Padres Beerfest at PETCO Park. There will be at least 20 breweries participating in the tasting. With over a dozen of the featured breweries based in San Diego, the event promises to showcase local favorites.
Beer enthusiasts are raving about the local flavor found in San Diego, and this event will give ticket holders a chance to taste a variety of local hops.
SportsWrap
The top sports headlines of the day
"San Diego is a hotbed of innovation, where the beer tends to be a little stronger, with more alcohol," author of "Premium Drinker's Beer Guide" Stephen Beaumont said to CNN.
The tasting event will begin prior to the Padres game against the Milwaukee Brewers on Friday April 30, at 5 p.m. Each brewery will present at least two beers, with tasters available for purchase for $3 and regular-sized beers priced at $6 -- cash only. The last pour of the evening will take place 15 minutes prior to the first pitch.
Admission to Padre's Beerfest is included with a ticket to Friday's 7:05 p.m. game. Be sure to make it to the park early and taste what the experts can't get enough of.
There may not be a tournament of drinking games at this Beerfest, but there will be more than 40 varieties of beer to sample.