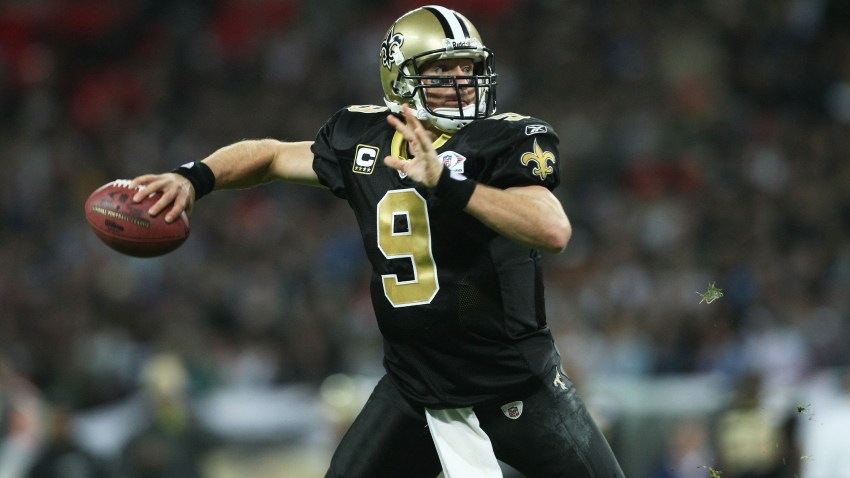 A heavyweight title fight might have been called a draw. But with the Saints beating the Chargers in London 37-32, it had to go down as a technical knockout for quarterback Drew Brees against the team that cut him loose.
The statistical match up between Brees, and Philip Rivers was just about dead even. Brees completed 30 of 41` passes for 339 yards, and three touchdowns. Rivers was 25 of 40 for 341 yards. He also threw three TD passes, but one interception. Jonathan Vilma ending the Chargers hopes of a comeback, picking off Rivers in the last minute of the game.
It was the first time Brees had faced the Chargers since they got rid of him in favor of Rivers back in 2005. Brees now has 12 straight games over 200 yards passing, the longest such streak in the NFL. He's also thrown for over 300 yards in six of eight games this season.
SportsWrap
The top sports headlines of the day
Chargers General Manager A.J. Smith, who made the decision to go with Rivers over Brees, said this week "I wish him luck, but not in this game."
Brees wasn't lucky. Just typically terrific.