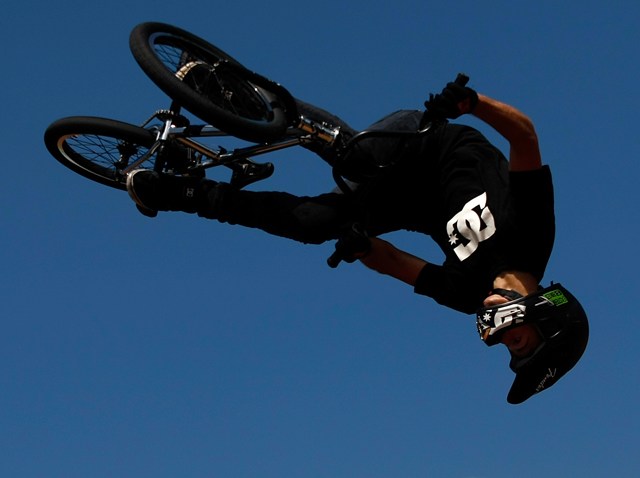 The best BMX athletes in the world will be in Chula Vista this weekend.
More than 150 professional men and women cyclists are expected to compete in the UCI BMX Supercross World Cup #3 on Sept. 17 and 18 at the Olympic Training Center in Chula Vista.
"Some people don't know exactly what BMX racing is, but this is the race to come out and check it out and see what it's all about," said world-class BMX rider Donny Robinson.
SportsWrap
The top sports headlines of the day
Robinson will join some of the biggest names in BMX racing including U.S. Olympic silver medalist Mike Day.
Day, who is injured, won't be competing this weekend but he will still be on site supporting the athletes.
"I'm looking to get healthy in time to make my London push," said Day.
Robinson also said he won't be competing this weekend but will still be there to support the sport.
Among the riders are resident female athletes; Alise Post, Ariel Martin and Brooke Crain.
The men's field includes Conner Fields, Corbin Sharrah and Joey Bradford.
For $25, you can enjoy the Friday night Time Trials as well as the Saturday night UCI Supercross race. The races begin Friday at 7:00 p.m.
"Spectators won't be disappointed and will be treated to phenomenal racing along with great intermission entertainment. The theme this year is Rock and Roll," said Bernard Anderson, Chief Executive Officer of the American Bicycle Association, the promoter of the UCI BMX Supercross World Cup event in Chula Vista.
The racetrack features a starting hill almost three stories tall along with one of largest jumps ever constructed for BMX racing measuring 42' (13m) located at the entrance to the first turn.